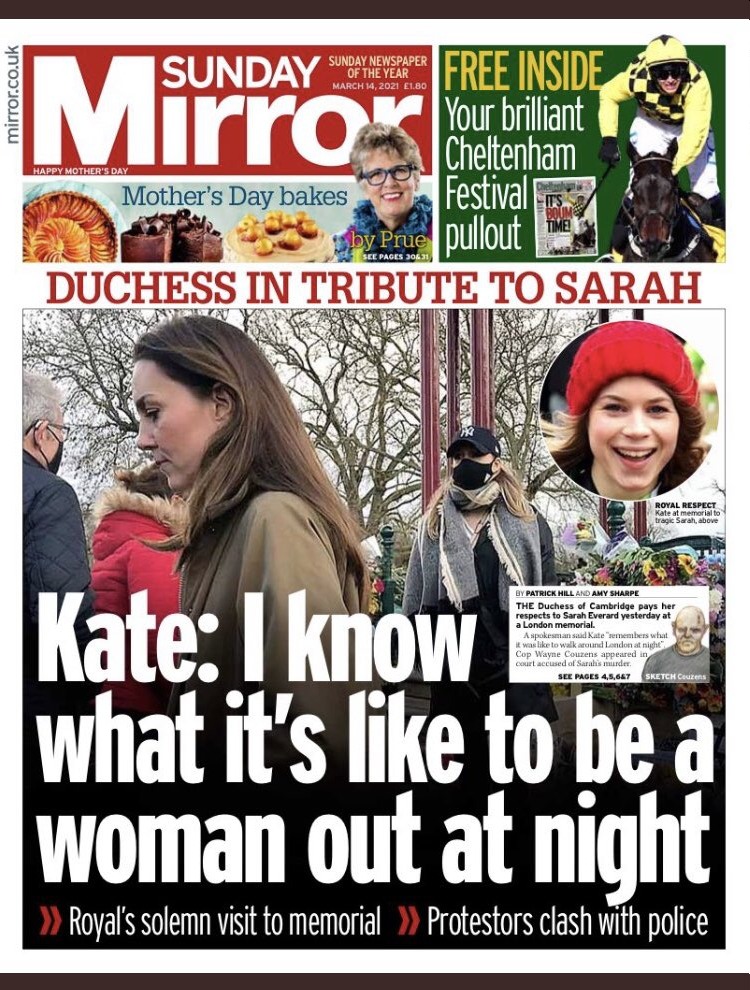 This was on everyone's timeline over the holiday weekend and it's just the WORST. Like, offensively bad, rage-inducing, and defying all logic. The Times of London decided to proclaim the Duchess of Cambridge "the real royal revolutionary," because don't you get it, Meghan was and is a feminist, a businesswoman, a self-made woman and she was torn to shreds, so now Kate wants to assume Meghan's energy and pretend that she's just like that, only white and therefore better. First, look at the artwork which accompanied the piece:
The Duchess of Cambridge is quietly becoming the Firm's most effective activist. But will she bring about real institutional change? https://t.co/p2c34Gjso2
— The Sunday Times (@thesundaytimes) April 3, 2021
Absolutely offensive to actual revolutionaries, socialists, activists, advocates and basically EVERYONE. The actual article takes it to a bold new level though, suggesting that Kate's exploitation of a murder victim (Sarah Everard) combined with her blatant Single-White-Femaling of a Black woman somehow makes Kate good, smart, keen and perfect in a sugary, gross, white supremacist way. These piece was written by Tony Allen Mills, who clearly hates women and is doing heavy drugs.
Kate's …read more
Source:: Cele|bitchy
(Visited 1 times, 1 visits today)