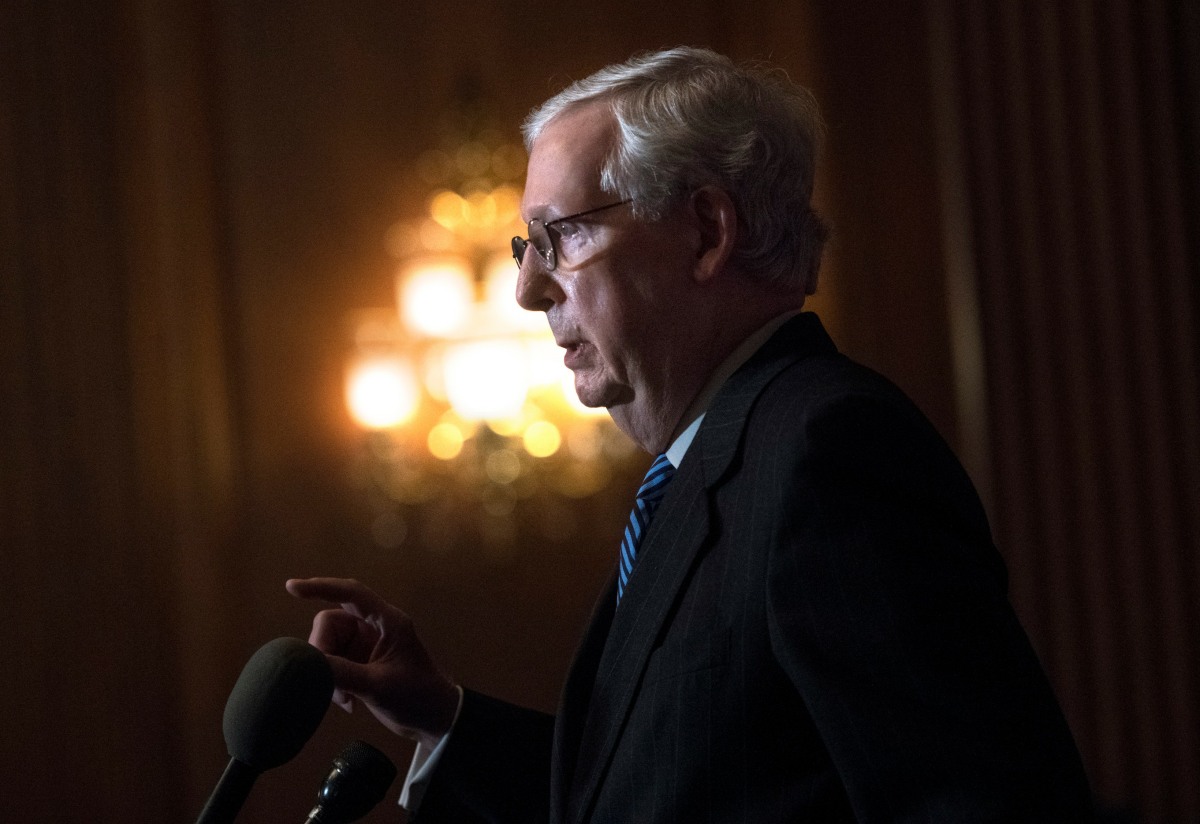 Is there anyone more spineless than Mitch McConnell? The now-Senate Minority Leader is fully throwing Donald Trump under the bus. This comes after four years of Moscow Mitch getting everything he wanted out of Trump, including two Supreme Court justices, hundreds of conservative federal court appointments and massive tax breaks. Mitch used Trump and Trumpism to screw over Democrats at every opportunity. Even just after the election, in November, Mitch was still screwing over Democrats and playing games with the democratic process, refusing to acknowledge Biden's victory and encouraging Trump's Kraken lawsuits. Then Mitch had a come-to-Jesus moment as his Senate caucus tried to Do A Fascism last week. Suddenly he was Mitch McConnell, protector of the republic. He did his part to ratify Biden's victory as Republican terrorists laid siege to the Capitol. And now Mitch is going to vote for impeachment:
There's a better than 50-50 chance that Senate Majority Leader Mitch McConnell would vote to convict President Trump in an impeachment trial, sources tell Axios.
What they're saying: "The Senate institutional loyalists are fomenting a counterrevolution" to Trump, said a top Republican close to McConnell.
Why it matters: This would represent one …read more
Source:: Cele|bitchy
(Visited 1 times, 1 visits today)