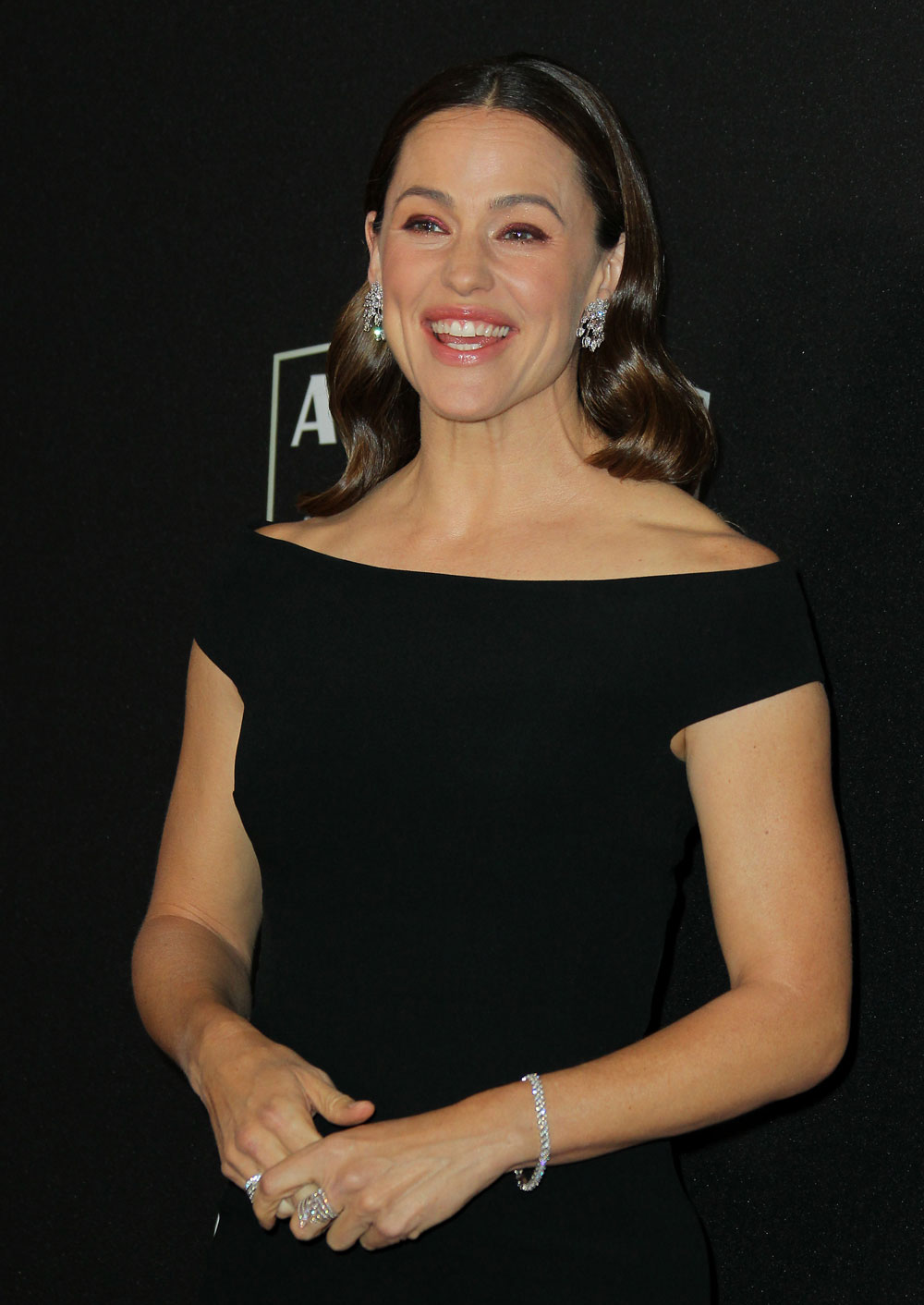 These quotes from Jennifer Garner in the title are from a panel she did in September, but I keep up with the news about her and they're new to me. People Magazine used them as filler for one of Jen's "relatable mom!" moments on Instagram, a photo she posted of herself in wet hair, her robe and slippers while waiting for her daughter's school bus. That's below. She bugs, but this is her brand and she's done a lot toward building that with Instagram so I get it. I also sometimes do find her relatable, like this story she told about making homemade stuff for your kids and having them reject it.
"I can't really complain about my kids," she said in September, speaking at an INBOUND panel in Boston, Massachusetts. "They're pretty awesome. They humor me."
"But I have chilled out and stopped trying to be my mom," she added at the panel, explaining that growing up, her mom cooked everything from scratch and she used to try to do the same.
"Here I am making homemade wheat thins like a nerd and my kids don't want them," she said. "The harder you work on whatever you're making for your kids, the …read more
Source:: Cele|bitchy
(Visited 1 times, 1 visits today)