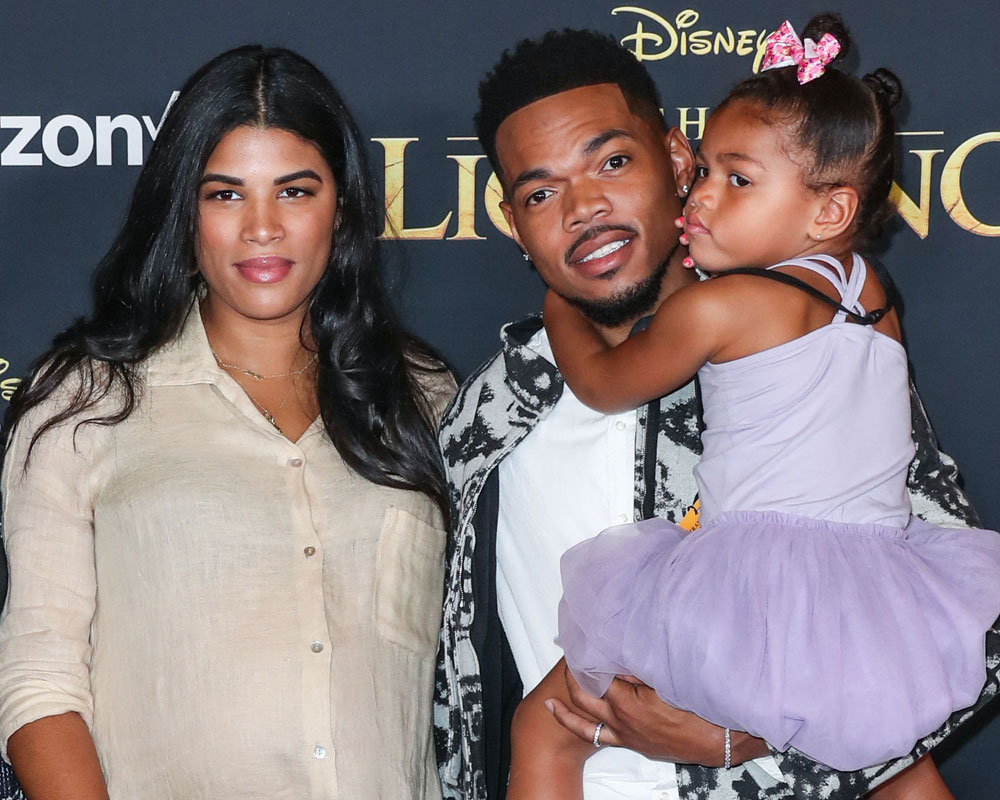 We learned that Chance the Rapper decided to postpone his tour until next year because his second daughter, Marli, was born last week. In his Instagram post announcing the change of plans, Chance wrote, "This year has been one of the greatest of my life; Marriage, new baby, first album etc." In his appearance on Ellen's show, he spoke about his relationship with Kristen. They've known each other for almost their entire lives! This is really sweet:
Chance the Rapper and his wife have a love story for the ages.
The Grammy winner (né Chancelor Johnathan Bennett) and his love, Kirsten Corley Bennett — who married last December, but had their wedding ceremony back in March — have known one another for nearly 16 years, a story he happily recounted while on The Ellen DeGeneres Show on Tuesday.
According to Chance, he first saw Kirsten when he was just 9 years old at his mom's office Christmas party.
"My mom worked at a real estate agency with her mom," Chance, 26, recalled. "Her daughters love to dance so they did a choreographed dance at this real estate party that I was at when I was 9. I saw her …read more
Source:: Cele|bitchy
(Visited 1 times, 1 visits today)