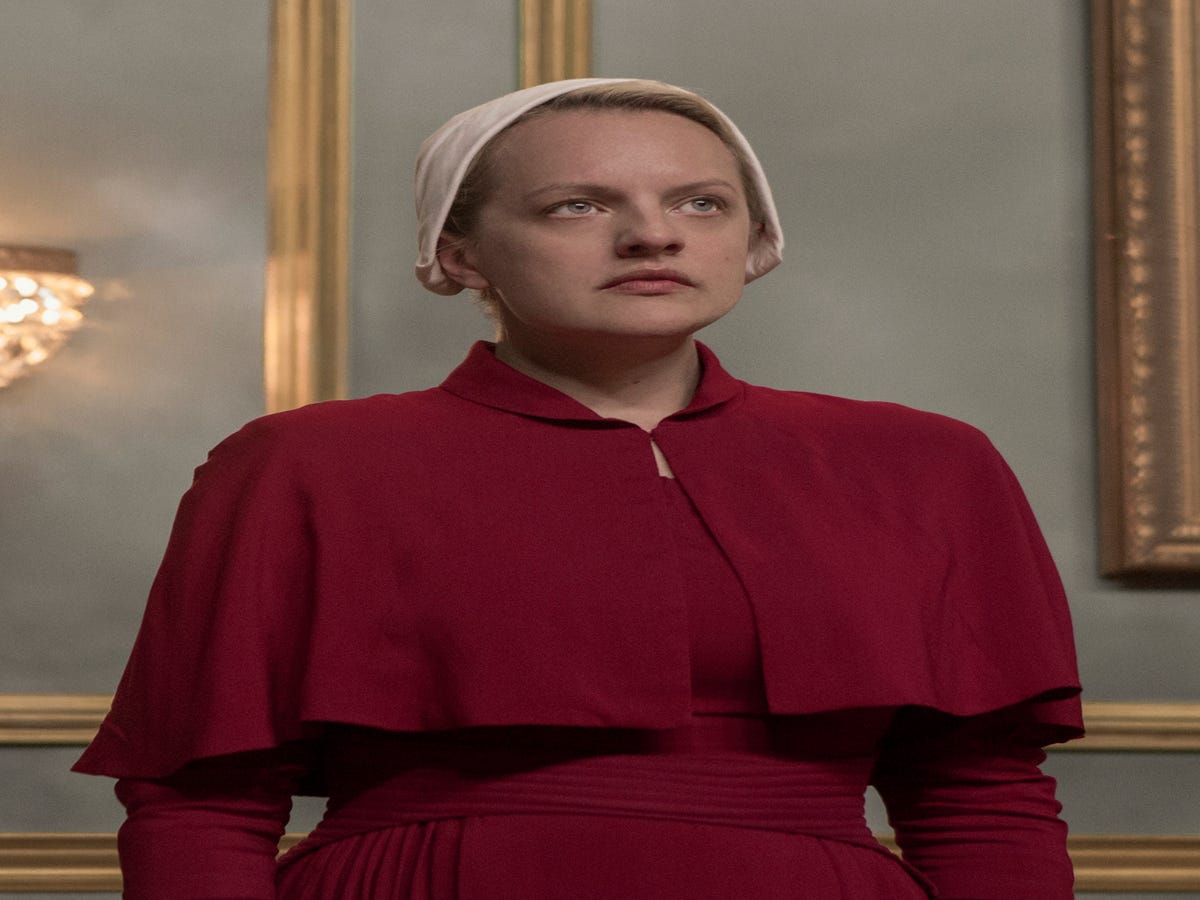 The following story includes spoilers for season 3 of The Handmaid's Tale.
In the dystopian world of Gilead, every day is a fight for survival. So, for many of the women in Hulu's hit series The Handmaid's Tale, mascara and foundation aren't top of mind. But behind the scenes, the makeup department uses cosmetics to send subtle messages about the characters' emotional states.
We spoke to Burton LeBlanc, the lead makeup artist for the show, who tells Refinery29 that the real significance is in the hidden details — especially this season. "June, Commander Waterford, and Serena are going through changes, and their appearances reflect that," he says.
We're halfway into season 3, and devout fans of the drama agree that the action is ramping up: June (played by Elisabeth Moss) has successfully managed to get her newborn daughter, Nicole, to the Canadian boarder for refuge; the tension between June and the Waterfords is at an all-time high; and she's moved into a new household with Commander Lawrence.
On the surface, it would appear that, while the plot shifts dramatically, the hair and makeup in season 3 has stayed relatively consistent. But, like most things in Gilead, nothing is ever as it …read more
Source:: Refinery29
(Visited 1 times, 1 visits today)