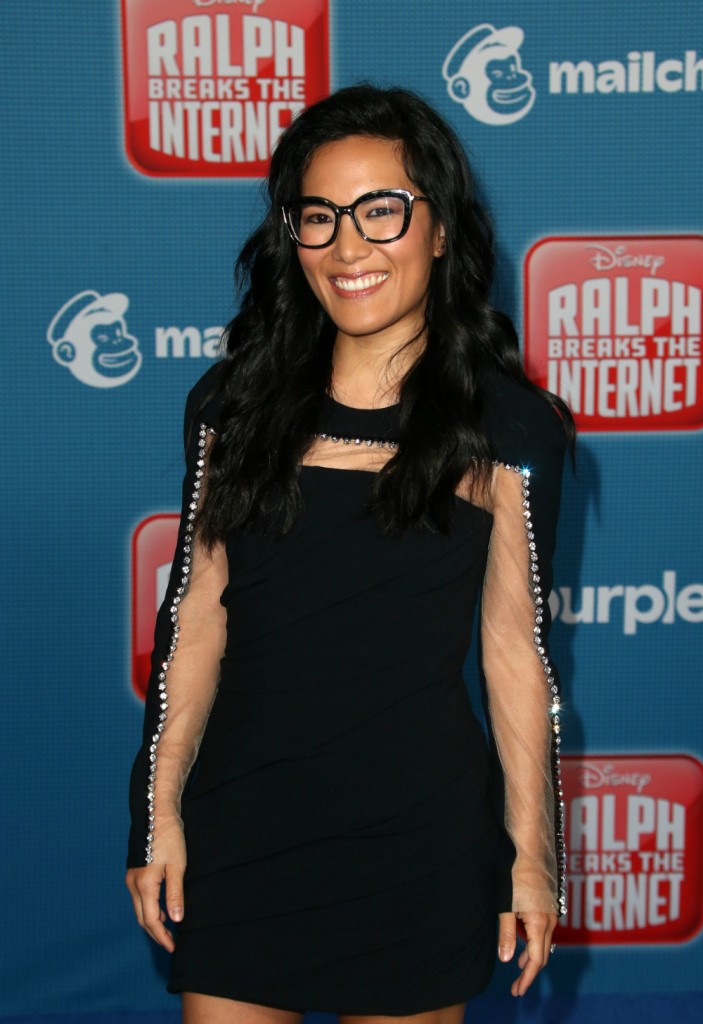 Ali Wong is still promoting Always Be My Maybe, which I enjoyed. I also like that it's being heralded for its representation and for breaking down stereotypes. Ali is also helping break down stereotypes for pregnant women, as she was pregnant during her two stand-up specials. Ali wore a fitted, black and white striped H&M dress while performing seven months pregnant for her special, Baby Cobra. She pointed out that male comics never took a break from comedy when they had kids, but women comics tended to disappear while pregnant. Ali wanted to combat that by showing herself very pregnant and very capable of doing her job well. She was so successful that the Smithsonian asked for the dress to put in the Museum of American History.
What she told Jimmy about the dress was:
What happened to that dress?
I still have it but the Smithsonian asked me to donate it to the National Museum of American History. For real, real. But I said no because it's discontinued and I wanted to save it for my daughter. But then I had two (daughters) and there's only one of the dress and I was like, I don't want them to …read more
Source:: Cele|bitchy
(Visited 1 times, 1 visits today)