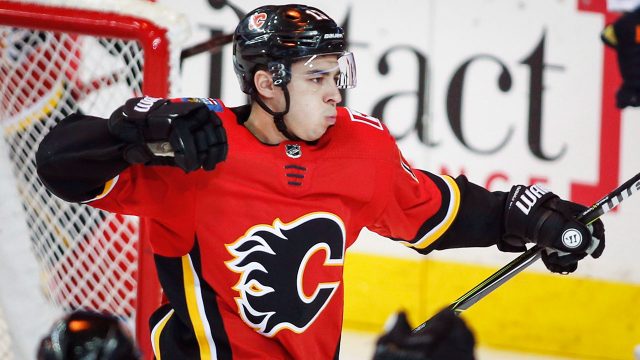 TAMPA, Fla. – As lucrative as the deal was that brought James Neal to Calgary, the offer he received late Saturday night was every bit as jaw-dropping.
Minutes after linesmen plucked several of his scattered teeth off the ice at Rogers Arena and handed them to the Flames bench staff, a gentleman a few rows up in the stands made a pitch for Neal's chiclets.
"A guy offered me $500 for them," laughed Flames equipment manager Mark DePasquale, who turned down the pitch as another witness gagged at the sight.
Fact is, given the bulk rate he hopefully hauls in from the tooth fairy, he may be better off putting what's left of them under his pillow.
"Eight went in that one," said Neal, revealing the extent of the damage in his first interview since an Alex Biega high stick provided Hockey Night in Canada footage that will live forever.
"I saw the video afterwards and it kind of caught me perfectly right across my whole row.
"When I got hit and was falling down I could see them going through the air.
"They were not salvageable – they were everywhere."
Stream Flames hockey on Sportsnet NOW
Sportsnet NOW gives you …read more
Source:: Sportsnet.ca
(Visited 1 times, 1 visits today)