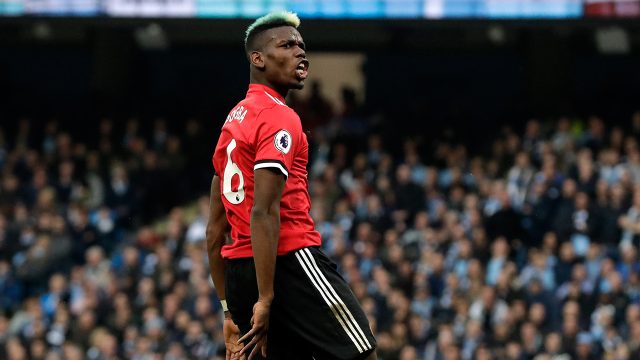 Welcome to the Premier League player power rankings after Matchday 26. Following each gameweek in the English Premier League, Sportsnet will rank the top 20 players for the 2018-19 season. Regardless of reputation, everyone starts from scratch at Matchday 1, and will steadily move up, down, or out of the rankings as the games progress.
Stream Premier League games on Sportsnet NOW
Live stream weekly matchups from around the Premier League with Sportsnet NOW. Get access to the Premier League, FA Cup, Bundesliga, Scottish Premiership and more.
SIGN UP for Sportsnet NOW
1. Raheem Sterling, Manchester City (Previous matchday: 2)
With two goals and an assist, Sterling was all over Chelsea throughout the match. Sergio Aguero will take the majority of the plaudits, but Cesar Azpiliqueta will be seeing nightmares for some time with the way the English winger ran at him.
Sterling, though, seems more occupied with trying to figure out exactly how Sergio Aguero missed the easiest chance of the match.
now the game is done, good result & hat trick, explain this pls @aguerosergiokun (also can we act like it never happened to me ?) pic.twitter.com/ooMqdwMMPQ
— Raheem Sterling (@sterling7) February 10, 2019
2. Virgil …read more
Source:: Sportsnet.ca
(Visited 1 times, 1 visits today)