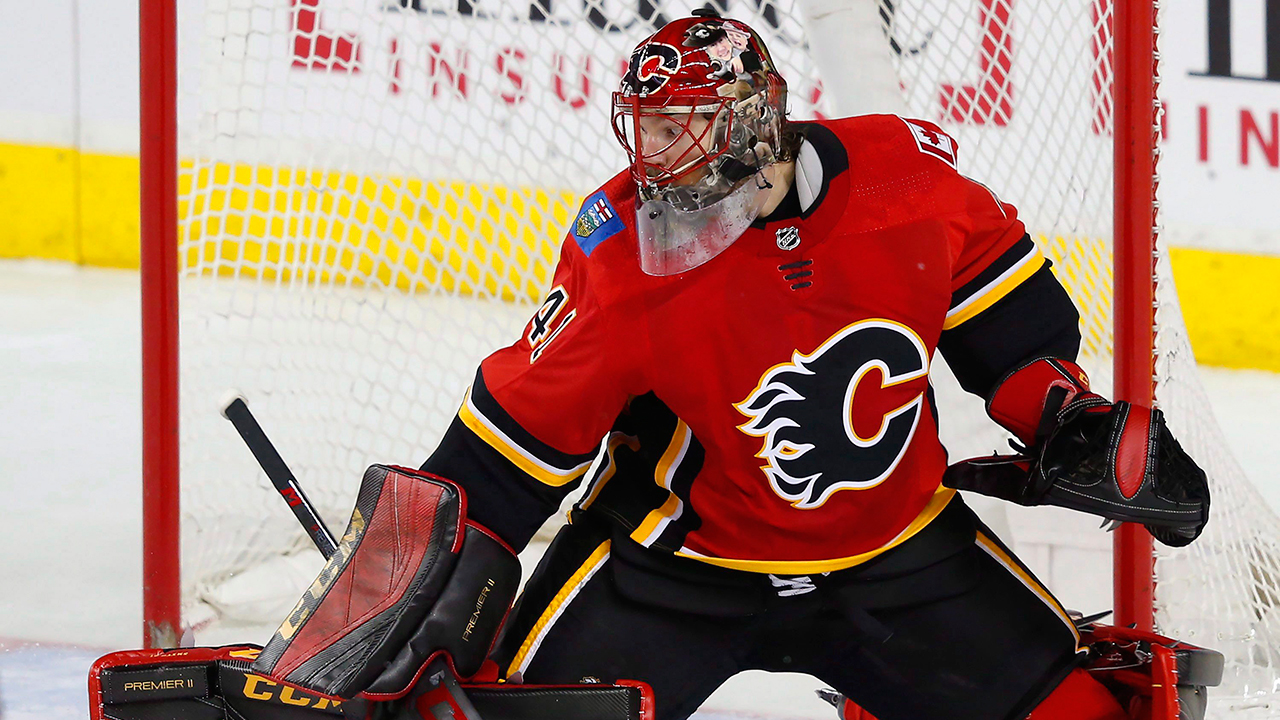 CALGARY – No amount of post-game accusations or controversy could wipe the smile from Mike Smith's face.
Already subjected to enough debate early this season, the Calgary Flames netminder was happy his 31-save shutout could do most of his talking.
A 2-0 win over the Minnesota Wild marked his fifth-consecutive win since The Meltdown against Montreal put his status in question.
No longer.
Mike Smith is the team's starter, a realization he punctuated with several intense fist-pumps following the final horn.
"I definitely feel I've come a long ways in the last few weeks," said Smith, who has spent the better part of the last two months openly battling confidence issues.
"The game feels a lot more calm and confident and that's a big thing in this position."
Does he feel like he's 'back?'
"It's a double-edged sword – it's easy to say 'you're back' and then next game anything can happen," said Smith, who has a 1.50 goals against average and .939 save percentage in his last five games.
"You've got to not ride the roller coaster. It's easier said than done. When things are going well you don't want to take anything for granted, you want to do the …read more
Source:: Sportsnet.ca
(Visited 1 times, 1 visits today)