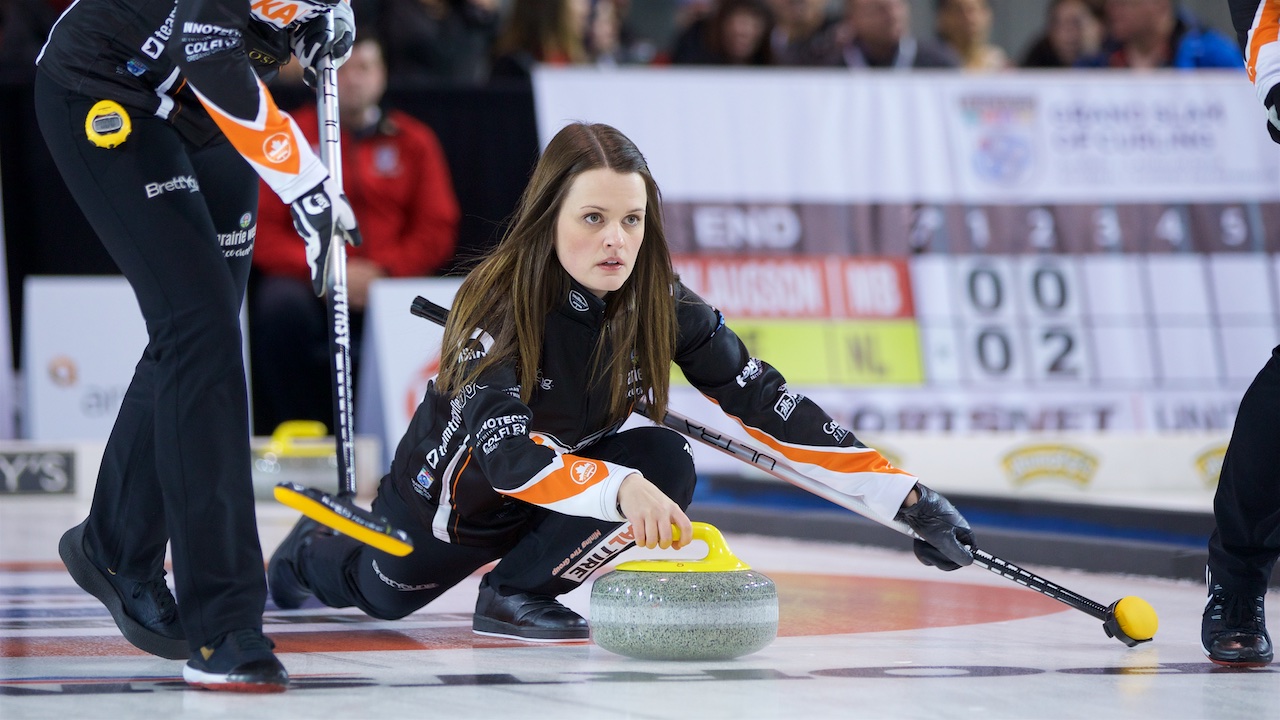 THUNDER BAY, Ont. — Tracy Fleury is used to hearing Northern Ontario moose calls just not often as the enemy.
The Sudbury native Fleury now skips a squad one province to the west based in East St. Paul, Man., and took on the hometown heroes Team Krista McCarville during the ninth round-robin draw of the Tour Challenge.
Fleury has had several battles with McCarville in the past during provincial playdowns and was victorious 5-3 in their meeting Thursday night at the sold-out Tournament Centre.
"We have a lot of history against them," Fleury said. "It's usually a tight battle and they played really well. It was a great game."
She added: "The crowd was definitely rooting for McCarville, to be expected, but it's still nice to get to play in my home province, in Northern Ontario."
Team Fleury, which also features third Selena Njegovan, second Liz Fyfe and lead Kristin MacCuish, continued their solid start to climb to a 3-0 record and clinch a playoff spot with one group game remaining Friday against Winnipeg's Team Darcy Robertson.
"It feels great," Fleury said. "Just had a better start than the last Slam where we started 0-2 and had to kind of …read more
Source:: Sportsnet.ca
(Visited 1 times, 1 visits today)