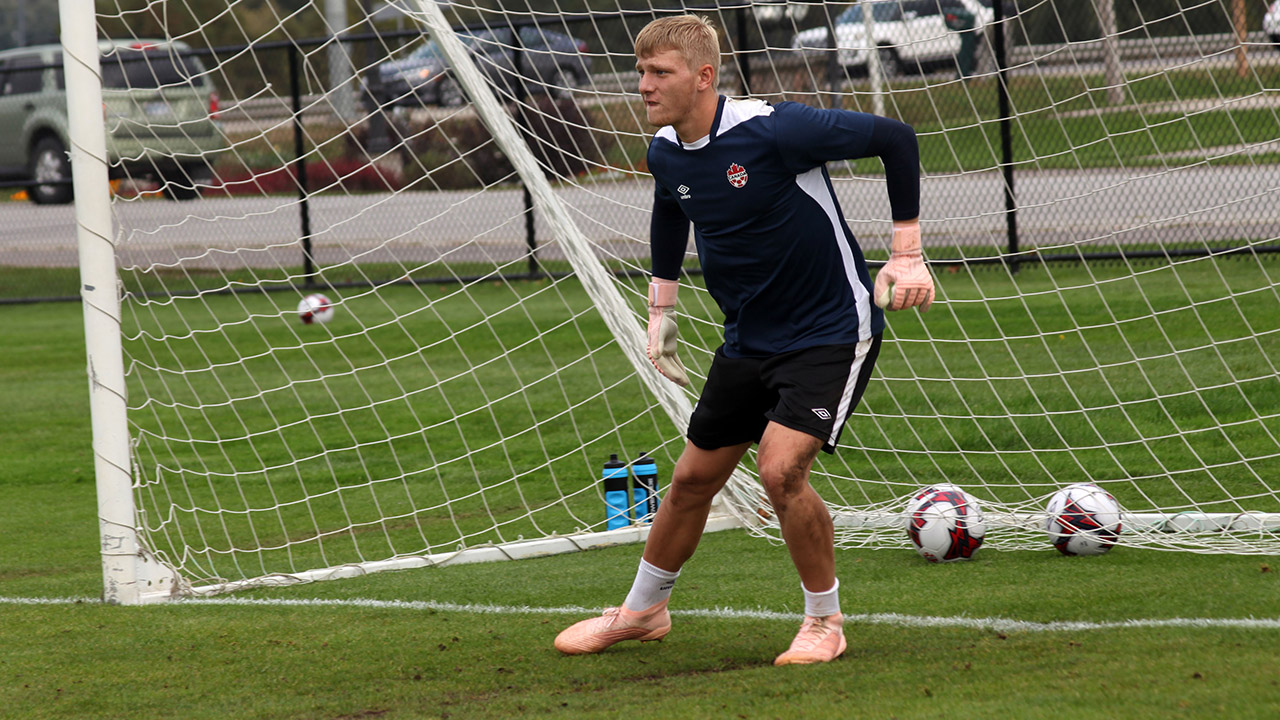 TORONTO – Alessandro Busti is 18, but his mother still sings him to sleep from time to time.
Born in Toronto, Busti has lived most of his life in Turin, Italy, where he's been in the youth system of Serie A club Juventus since he was 10 years old.
Earlier this year, the young goalkeeper received a call from Canadian men's team coach John Herdman, who wanted to gauge his interest in playing international soccer for his birth country. Even though he's spent little time in Canada – he moved to Italy with his parents when he was only six months old – Busti jumped at the chance to represent the Reds.
Ever since, his mother has taken to singing 'O Canada' to him in order to instil Busti, who is still learning English as a second language, with a sense of patriotism for his home and native land.
"It was a surprise, because I didn't think I would have the chance [to play international soccer]. I talked to my parents and my agent, and I decided to go. My parents told me that Canada is a good country. Sometimes before I go to sleep, my mother sings the [national] anthem to me," …read more
Source:: Sportsnet.ca
(Visited 1 times, 1 visits today)