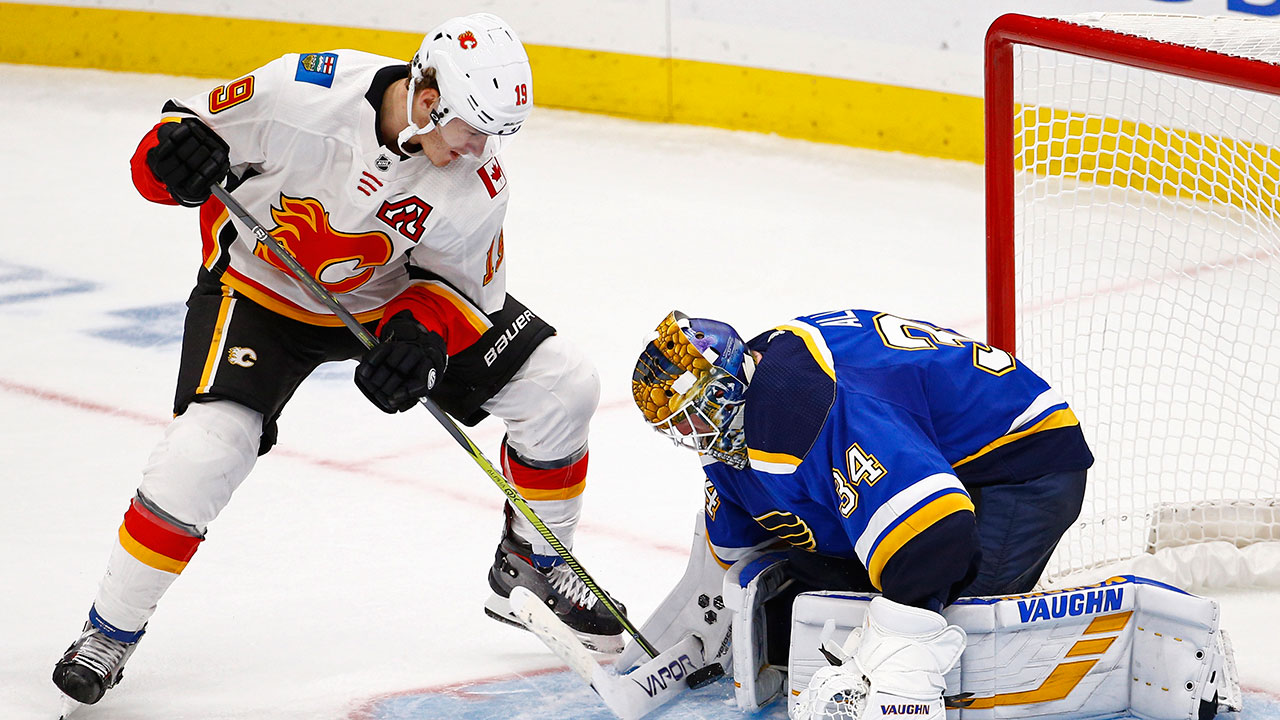 ST. LOUIS – It's the type of streak Johnny Gaudreau is unaccustomed to.
For the second game in a row, the Calgary Flames winger came up wincing after being steamrolled at the blue line while trying to enter the opposition's zone.
It was a scary moment as Flames fans wondered if their 165-pound superhero would bounce up once again. This time, his slow recovery to his feet included the grabbing of the wrist Brayden Schenn slashed milliseconds before the hit. A double whammy that seemed to have him in some distress for a minute or so while he regrouped on the bench.
"The slash was a little more than the hit, but I'm alright," said Gaudreau of the scary collision with Alex Steen he's generally unaccustomed to absorbing.
"(Schenn) got me in the hand there, I kind of looked down and the guy stepped up and hit me."
Enquiring minds want to know if the two-game hit streak is a byproduct of Gaudreau's power play assignment, which is to bring the puck into the offensive zone using his speed and quickness.
Or were these flukes?
After all, even Wayne Gretzky got hit a few times.
"In Nashville the guy poked my …read more
Source:: Sportsnet.ca
(Visited 1 times, 1 visits today)