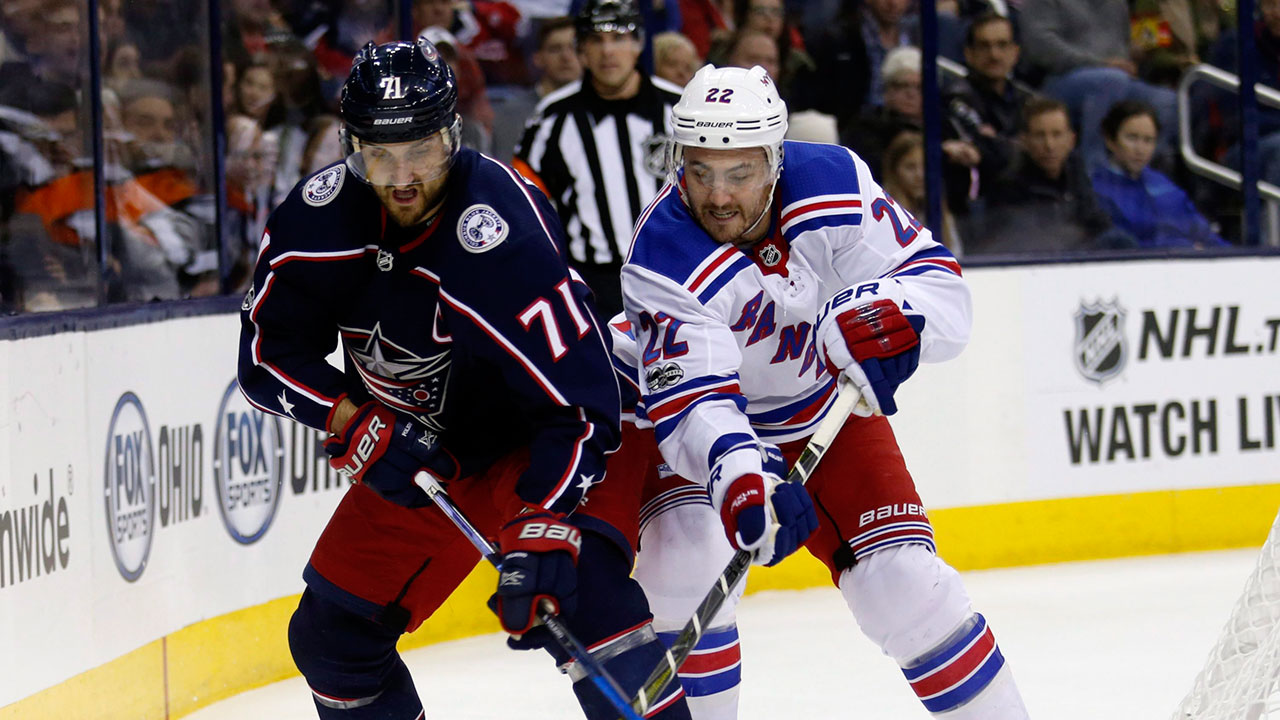 Kevin Shattenkirk is the New York Rangers' highest-paid skater, but that won't factor into whether or not rookie head coach David Quinn puts him in the lineup Thursday when the Rangers host the San Jose Sharks.
Quinn told reporters Wednesday that he and his coaching staff were weighing their options but that it was a possibility Shattenkirk would be made a healthy scratch.
The Rangers are 0-3-0 so far this season. They lost 3-2 to the Preds in their home opener before dropping back-to-back road contests 3-1 to the Sabres and 8-5 to the Hurricanes. Shattenkirk has gone a combined minus-4 with zero points and was benched against the Hurricanes, logging only 7:29 of ice time that night.
"I'm not doing it to be the big, tough coach," Quinn explained. "It's more like, 'Listen, if we're going to have the success we're capable of having, this is the bar and this is what's expected.' Holding people accountable is a coach's No. 1 responsibility. This is how I've done it my whole life. It's not like I'm coming in here changing the way I've coached. This is just how I've done it."
Source:: Sportsnet.ca
(Visited 1 times, 1 visits today)