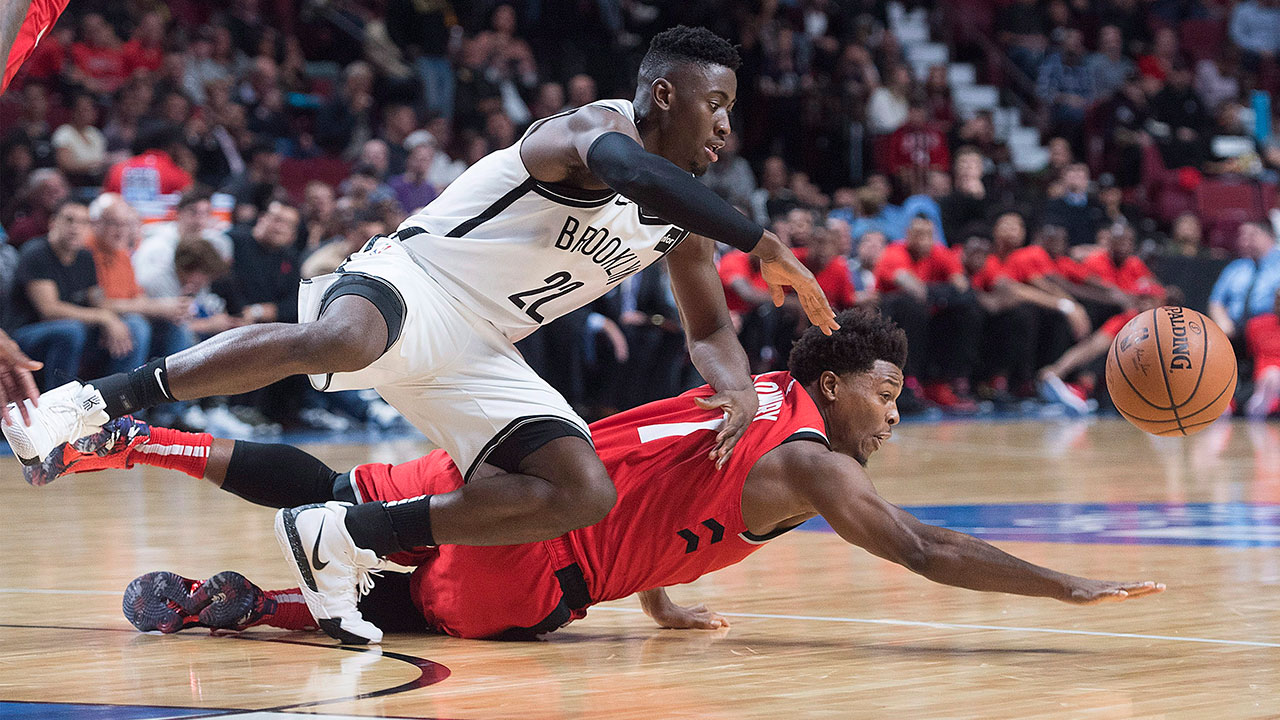 MONTREAL — Danny Green had 22 points and three rebounds and Kyle Lowry was ejected for a pair of technical fouls as the Toronto Raptors beat the Brooklyn Nets 118-91 in NBA pre-season action Wednesday.
Serge Ibaka chipped in 13 points and five rebounds for Toronto (3-1). Kawhi Leonard, making his third appearance in tune-up play, had 11 points, seven assists and five rebounds.
Lowry was ejected halfway through the third quarter when he got two technicals on the same play, arguing a call by referee Karl Lane on teammate Pascal Siakam. Lowry had complained to match officials several times in the first half, unhappy with fouls called against him.
Jarrett Allen led Brooklyn (1-2) with 26 points and six rebounds. D'Angelo Russell added 18 points and five rebounds while Caris LeVert had 14 points and five rebounds.
The game was played at Montreal's Bell Centre as part of the NBA Canada series, which is in its sixth year. Toronto is 8-2 all time in the Canada series and 5-0 when playing an exhibition match in Montreal.
Source:: Sportsnet.ca
(Visited 1 times, 1 visits today)