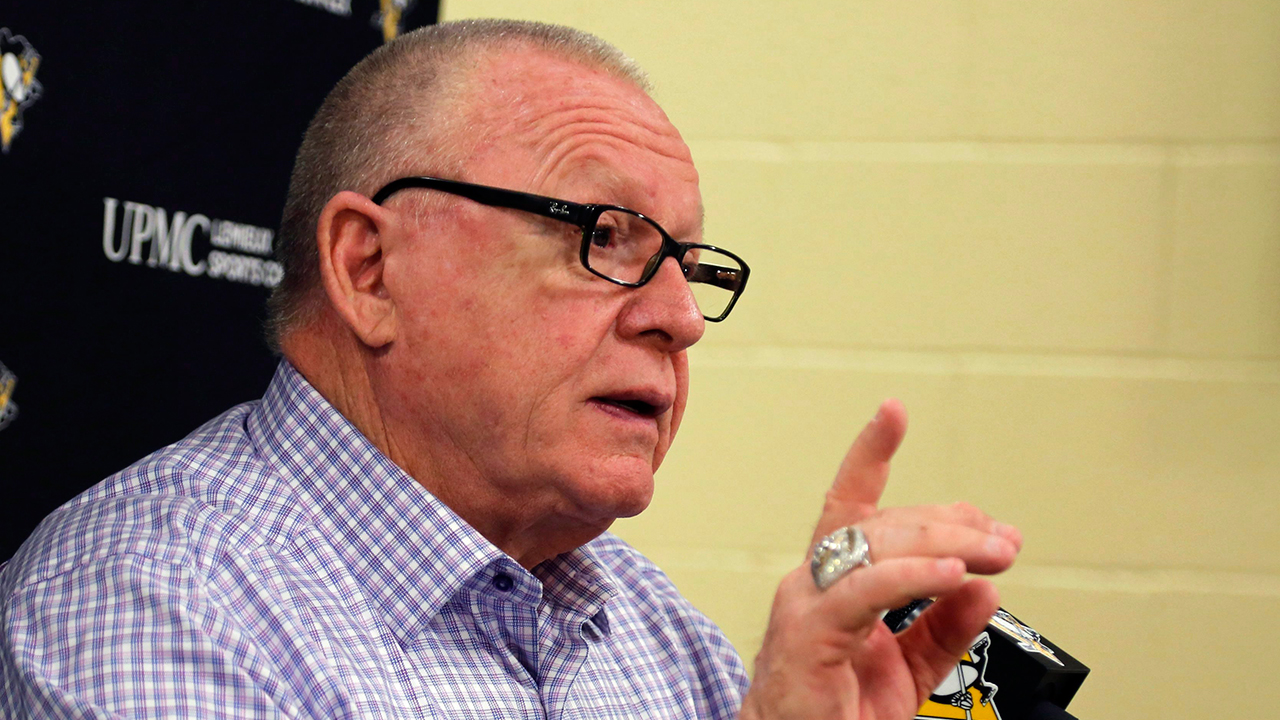 Pittsburgh Penguins general manager Jim Rutherford addressed the comments he made about the Columbus Blue Jackets earlier this month.
"I have nothing but respect for the Columbus Blue Jackets," Rutherford said in an interview with Jason Mackey of the Pittsburgh Post-Gazette. "They've got a good city, a good franchise, a great owner and [president of hockey operations] John Davidson to run the franchise. I feel bad that it either come out the way it did or it upset people; that certainly wasn't my intent. They have a very good franchise there, and it's very well run."
The controversy started at the press conference on July 1 announcing the Penguins had signed defenceman Jack Johnson, who played the last six seasons with the Blue Jackets.
Rutherford was asked about the Blue Jackets scratching Johnson last season and suggested there were some reasons not related to the defenceman's play that explained why he wasn't always in the lineup.
"I don't think he had a bad year," Rutherford said at the time. "He was a healthy scratch at the end of the season. I know the reason why. It …read more
Source:: Sportsnet.ca
(Visited 1 times, 1 visits today)