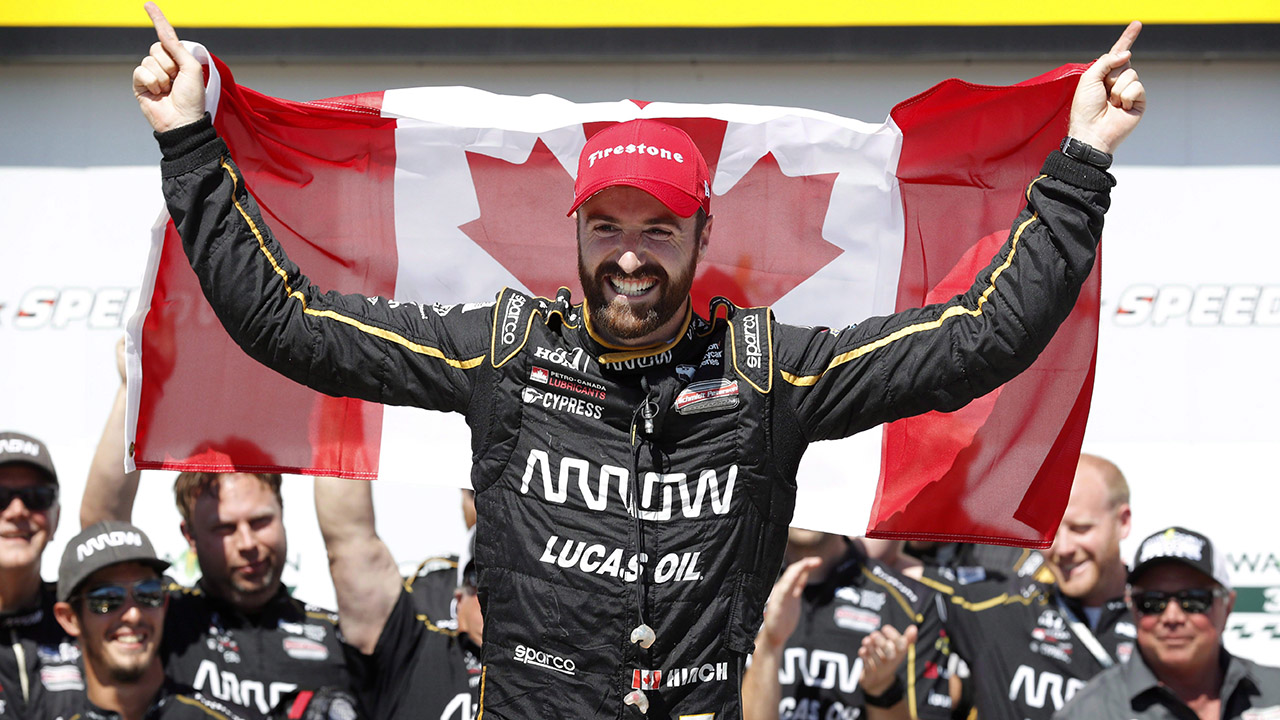 Schmidt Peterson Motorsports teammates James Hinchcliffe and Robert Wickens both figure to be particularity revved up for this weekend's Honda Indy Toronto.
Wickens, who spent the past decade of his racing career in Europe, will be laying rubber under the Princes' Gate for the first time as a 29-year-old IndyCar rookie. Hinchcliffe, meanwhile, is riding high after earning top spot at the Iowa Corn 300 last Sunday, a win that marked his first victory since the Toyota Grand Prix of Long Beach 15 months ago.
There's reason to believe both can be contenders for the checkered flag on the streets of Toronto, but the last Canadian to win in Hogtown knows there will be an added strain on the Canucks.
"There's a tremendous amount of pressure," says Paul Tracy, who won the race in 1993 and again in 2003 as part of a dominant run that saw him claim the Champ Car World Series title with Forsythe Championship Racing that summer.
There's no doubt both Hinchcilffe and Wickens will stir ample amounts of attention and expectation. The latter is from Guelph, Ont., just an hour outside the city, while the former grew up in the Toronto suburb of Oakville. Hinchcliffe used to joke …read more
Source:: Sportsnet.ca
(Visited 1 times, 1 visits today)