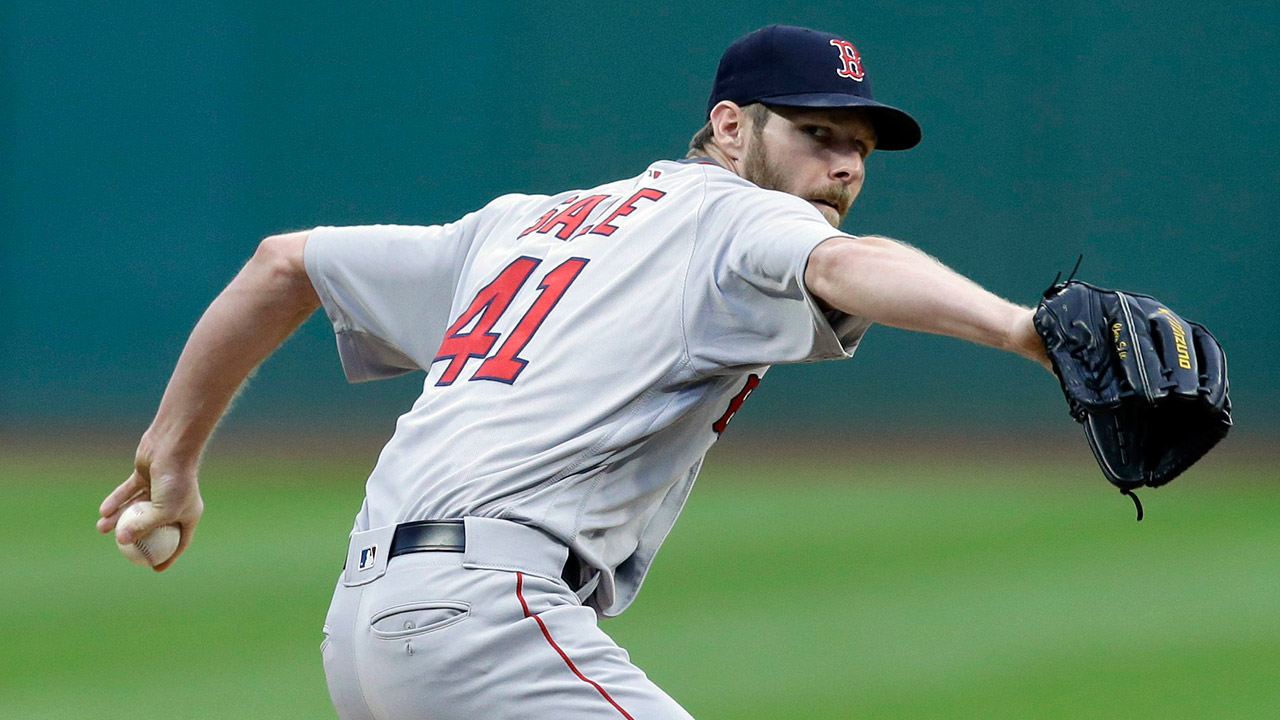 BOSTON — Chris Sale struck out 12 in seven innings of shutout ball in his final start before the All-Star Game, and major league batting leader Mookie Betts had two more hits on Wednesday night to lead the Boston Red Sox to their ninth straight victory, 4-2 over the Texas Rangers.
Sale (10-4) allowed six hits and walked one to win his fifth straight decision and move the Red Sox 36 games above .500 for the first time since Bucky Dent homered into the net above the Green Monster in a one-game playoff to settle the 1978 AL East title.
Elvis Andrus had three hits for the Rangers, who struck out 18 times to lose for the fifth time in six games. Bartolo Colon (5-7) allowed four runs — three earned — on nine hits and two walks, striking out three in six innings.
J.D. Martinez had a pair of RBIs to pad his major league-leading total of 79. The Red Sox took a 4-0 lead into the eighth before Texas scored one off Heath Hembree and loaded the bases; …read more
Source:: Sportsnet.ca
(Visited 1 times, 1 visits today)