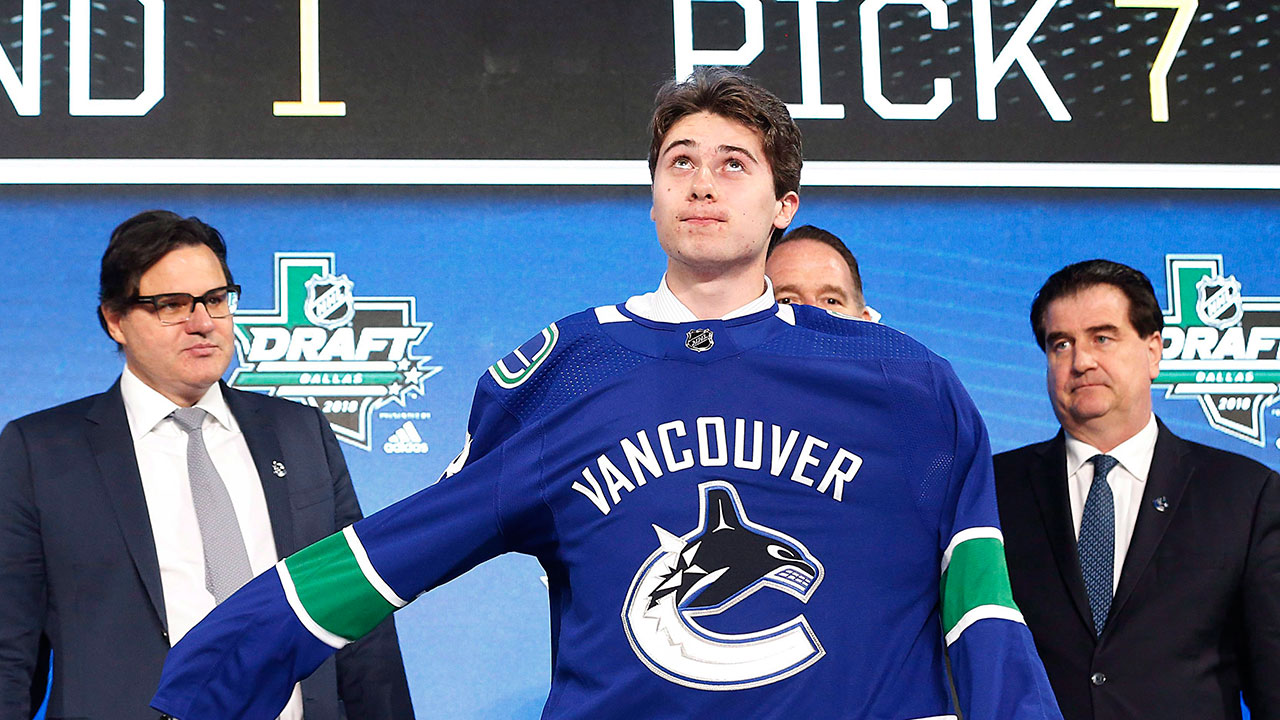 VANCOUVER – No one has decided yet the right place for Quinn Hughes to play next season. The good thing for the defenceman and the Vancouver Canucks is there are no bad choices.
Whether the dynamic seventh-overall pick plays in the National Hockey League for the Canucks, their minor-league farm team in Utica, N.Y., or back at the University of Michigan, Hughes will be supported in his development and should continue to build his strength and game.
Hughes is the kind of puck-carrying, power-play-running defencemen Vancouver has rarely had since joining the NHL in 1970, and the rebuilding team is desperate for players who can excite fans and help lift the Canucks out of their lowest ebb in two decades. So there is immense interest on the West Coast about what Quinn and the Canucks will decide for next season.
Both sides would love for him to be capable of playing in the NHL next fall as an 18-year-old. But Hughes is five-foot-10 and 170 pounds, and the Canucks haven't had a first-round pick play for them the season after his draft since Ryan Kesler in 2003-04. And Kesler, also out of college hockey, spent the first two months …read more
Source:: Sportsnet.ca
(Visited 1 times, 1 visits today)