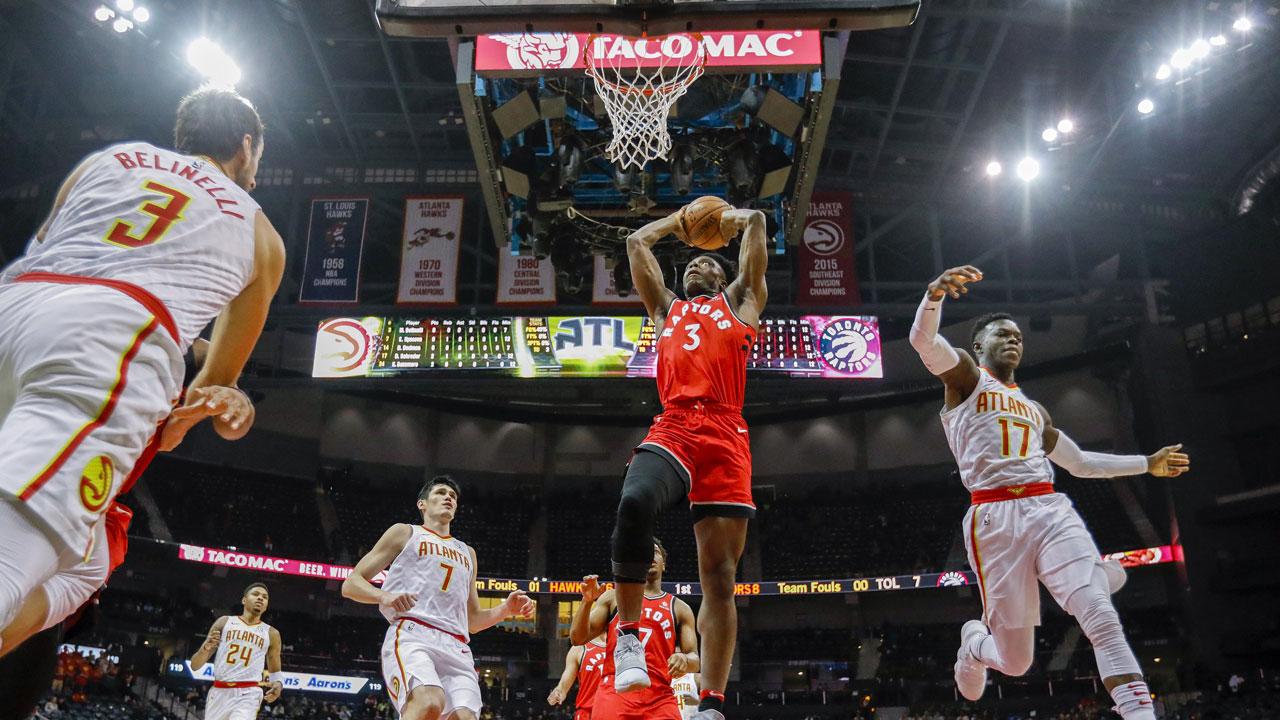 The NBA's Summer League entered it's playoff tournament phase on Wednesday, with all 30 teams taking part in the bracket.
The Toronto Raptors finished the round robin phase with an 0-3 record, setting up a first-round matchup with the Denver Nuggets, who were a perfect 3-0 heading into the game.
Thanks in part to a big scoring night from OG Anunoby, the Raptors beat the Nuggets 85-77 to advance to round two.
Anunoby led the way for both teams with 22 points, as head coach Nick Nurse continues to place an emphasis on running the offence through the Raptors' second-year forward.
Most teams use the Summer League as a scouting opportunity and, more importantly, an incubator for talent on and off the court, and it's no coincidence that Anunoby has gotten so many reps. On Wednesday, he attempted a team-high 17 field goals in 27 minutes of action.
"We're doing more things to get him the ball a little more often than he's used to having it," noted Nurse.
For his part, Anunoby is working on more than just his offensive game at Summer League.
"I need to be more of a leader," he said after the …read more
Source:: Sportsnet.ca
(Visited 1 times, 1 visits today)