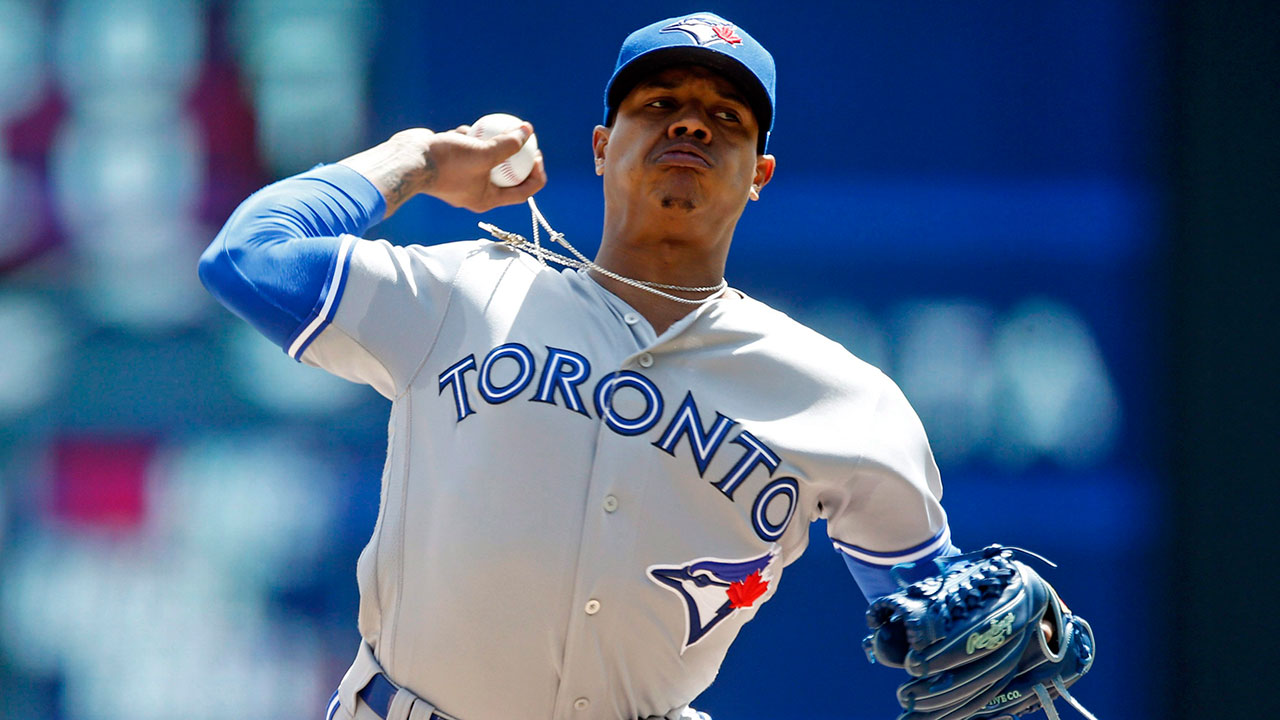 With the Toronto Blue Jays slipping out of the playoff race as this month's trade deadline draws closer, rumours continue to swirl around several players on the ball club.
While J.A. Happ's name is the one most associated with a possible trade, another pitcher on the Blue Jays staff who could bring considerable return is Marcus Stroman. Under team control for the next two seasons, Stroman has a favourable contract and impressive track record that would surely garner interest on the trade market.
The question remains, though: Is trading Stroman in the Blue Jays' best interest longterm? Jeff Blair and Kevin Barker debate that very question on Baseball Central.
if ( "1" == true && 'undefined' !== typeof window.getIndexAds ) {
var so = {preroll:{1:{1:{siteID:191888},2:{siteID:191889}}}};
adServerUrl = window.getIndexAds( 'http://pubads.g.doubleclick.net/gampad/ads?sz=640×360&cust_params=domain%3Dsportsnet.ca&iu=%2F7326%2Fen.sportsnet.web%2FVideo&ciu_szs=300×250&impl=s&gdfp_req=1&env=vp&output=vast&unviewed_position_start=1&ad_rule=1&vid=5808073760001&cmsid=384', so, permalink);
} else {
adServerUrl = "http://pubads.g.doubleclick.net/gampad/ads?sz=640×360&cust_params=domain%3Dsportsnet.ca&iu=%2F7326%2Fen.sportsnet.web%2FVideo&ciu_szs=300×250&impl=s&gdfp_req=1&env=vp&output=vast&unviewed_position_start=1&ad_rule=1&vid=5808073760001&cmsid=384";
…read more
Source:: Sportsnet.ca
(Visited 1 times, 1 visits today)