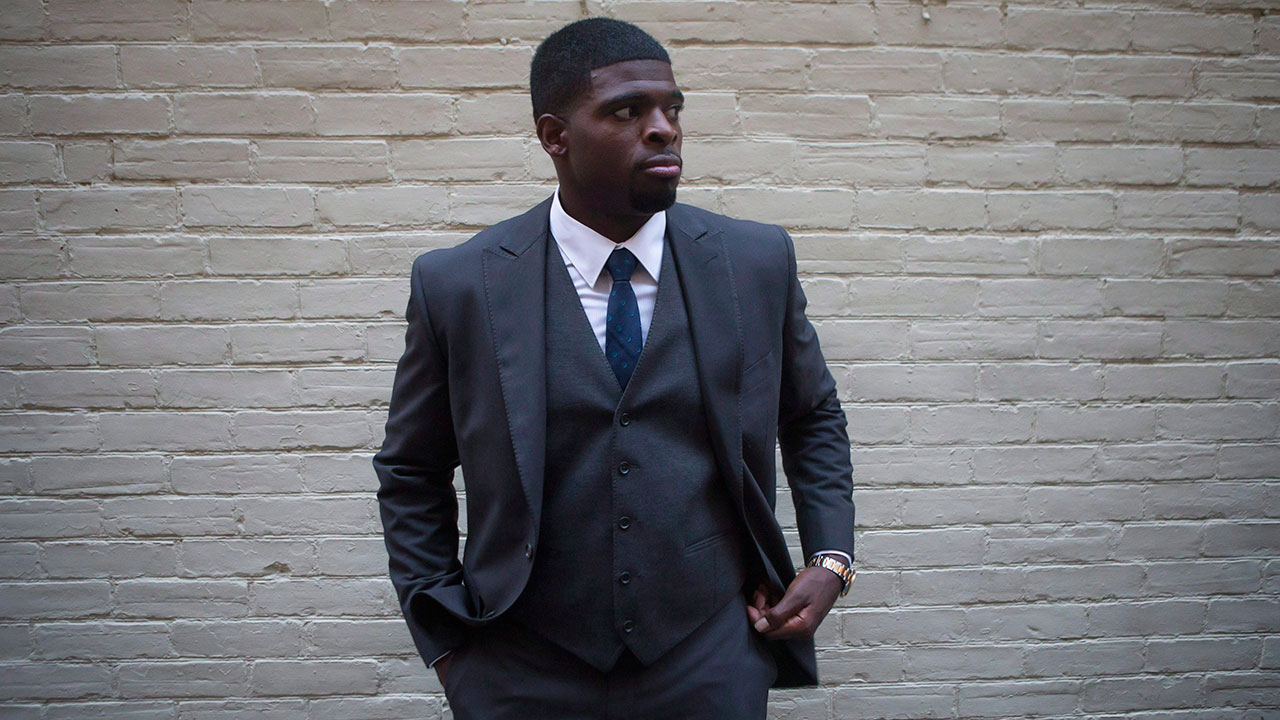 With the growth of athletes' platforms over the years, the clothing they choose to wear has accordingly garnered increased attention.
The fashion industry quickly picked up on this trend, and as such has featured athletes in various catalogues, and even on runways. It's now safe to say we've reached the point where select athletes have the popularity to set trends, solely based on the clothing they wear.
Sports Illustrated released its third annual "Fashionable 50" list, a prestigious inventory of the 50 most fashionable athletes from 2018, selected by style experts.
You'll be pleased to know that of the 50 athletes selected, two Canadians − P.K. Subban and Eugenie Bouchard − were able to crack the list with help from their slick style off the ice and away from the court. Subban, alongside girlfriend and American skier Lindsey Vonn (also featured on the list) even graced the magazine's cover.
Subban takes great pride in his daily attire, as this quote to SI suggests:
"Your personality and how you wear the clothes is a determining factor in how people see you … I've always been taught to leave my house a certain way because you always represent yourself and your family, or your company …read more
Source:: Sportsnet.ca
(Visited 1 times, 1 visits today)