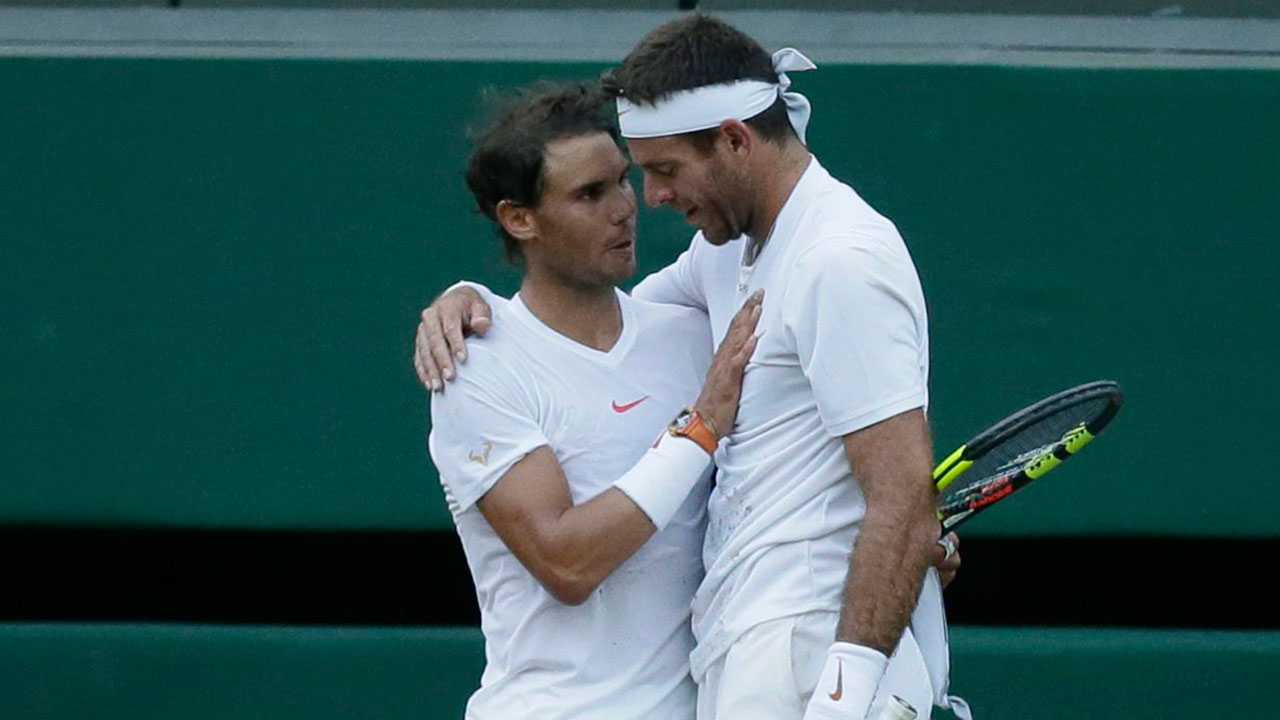 LONDON — When the 4 hours, 48 minutes of diving across the grass and leaping into the stands, of slipping and sliding, of so many moments of great tension — and, above all, great tennis — were done, when Rafael Nadal had sealed his Wimbledon quarterfinal victory, the man he edged, Juan Martin del Potro, was face-down at a Centre Court baseline.
"I wanted to stay there," del Potro said afterward, "all night long."
He did hold that pose, a mixture of full-on despair and utter exhaustion, for a bit, which felt appropriate. So, too, did what happened next after Nadal won 7-5, 6-7 (7), 4-6, 6-4, 6-4 Wednesday and earned a trip to the semifinals at the All England Club for the first time in 11 years: He went over to give del Potro a lengthy hug.
Then they walked to the sideline together, arms draped across each other's shoulders.
"Emotional match for both of us," said Nadal, who is ranked No. 1 and seeded No. 2 and won two of his 17 major championships at Wimbledon. "And for the fans, too."
Now Nadal …read more
Source:: Sportsnet.ca
(Visited 1 times, 1 visits today)