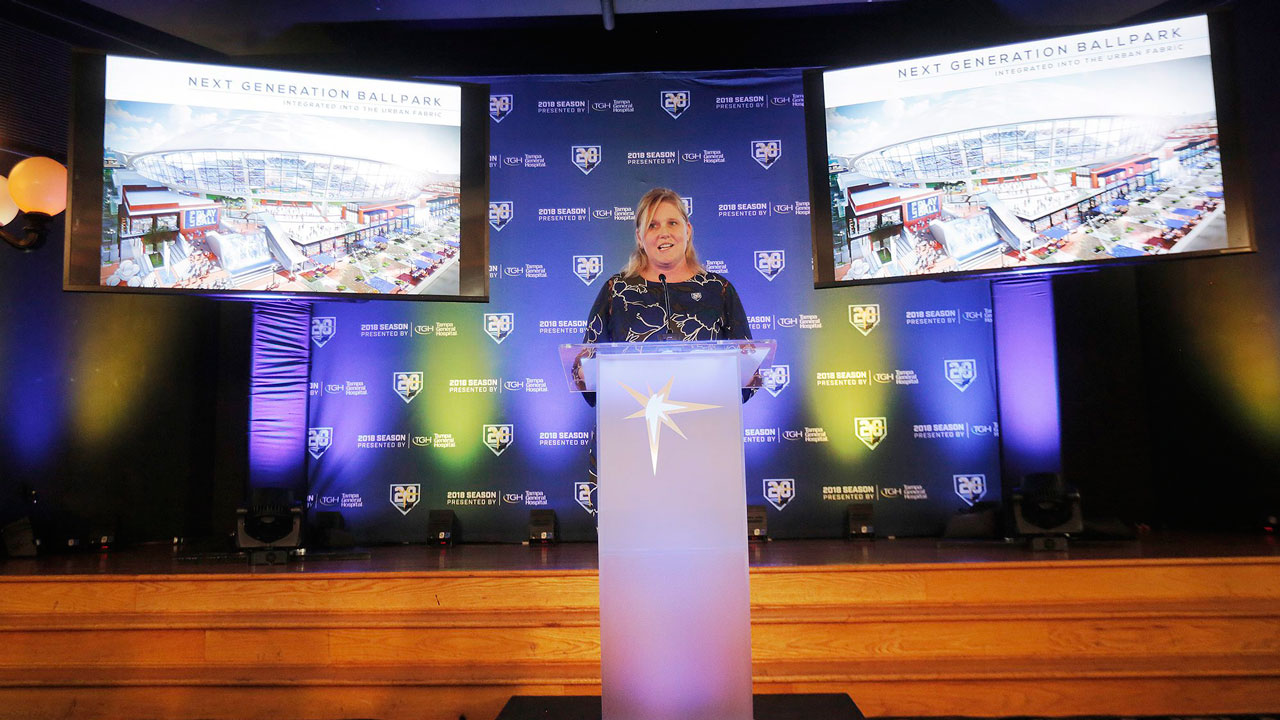 TAMPA, Fla. — The Tampa Bay Rays on Tuesday unveiled an elaborate plan for a new domed stadium that would take them across Tampa Bay to the Ybor City section of Tampa at a cost of nearly $900 million.
The 30,842-seat stadium would be the smallest in Major League Baseball and would be covered by a fully enclosed and translucent roof, not a retractable dome.
Stuart Sternberg, principal owner of the Rays since 2005, called the plan "a dramatic break from the past" and explained the blueprint as the franchise's latest attempt to make a long-term commitment to the region.
"That has the best opportunity to happen here in Tampa, at the centre of the Tampa Bay region," Sternberg said. "We believe that baseball cannot only survive but thrive here in Tampa, and Tampa Bay, and all the growth that comes ahead of us."
Tampa Bay's future ballpark. https://t.co/d1hyjfsnxK
#RaysUp pic.twitter.com/jPDlNDD6cs
— Tampa Bay Rays (@RaysBaseball) July 10, 2018
The Rays have consistently ranked near the bottom in attendance at Tropicana Field in St. Petersburg, about 20 miles away …read more
Source:: Sportsnet.ca
(Visited 1 times, 1 visits today)