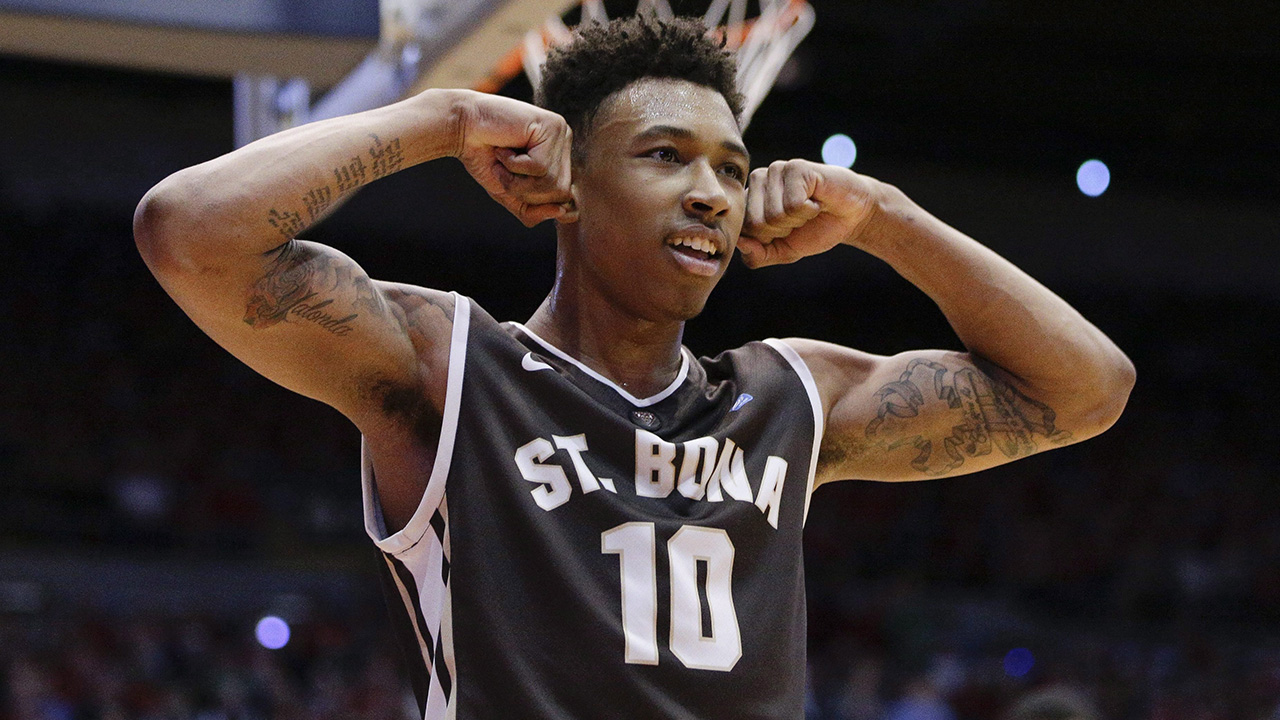 DAYTON, Ohio — The basketball was still high in the air — flung to start the celebration — when the buzzer sounded and the Bonnies' long-awaited March celebration commenced. Players chest-bumped on court. Coach Mark Schmidt jumped and waved his arms.
The crowd at the University of Dayton Arena — a place where St. Bonaventure is usually booed — got caught up in the moment, too. And why not? It had been 48 years since anyone saw something like this out of St. Bonaventure.
Courtney Stockard returned from a hamstring injury and scored 26 points, and Jaylen Adams hit a jumper and three free throws in the final minute Tuesday night, rallying the Bonnies to a 65-58 victory over UCLA and their first NCAA Tournament victory since 1970.
At long last, it was time to party in March .
"It can't get better," Schmidt said.
They'll have more chances. The 11th-seeded Bonnies (26-7) will play sixth-seeded Florida (20-12) in Dallas on Thursday night in the East region. They did interviews, showered and headed for a flight to their next destination.
"Florida's got …read more
Source:: Sportsnet.ca
(Visited 1 times, 1 visits today)