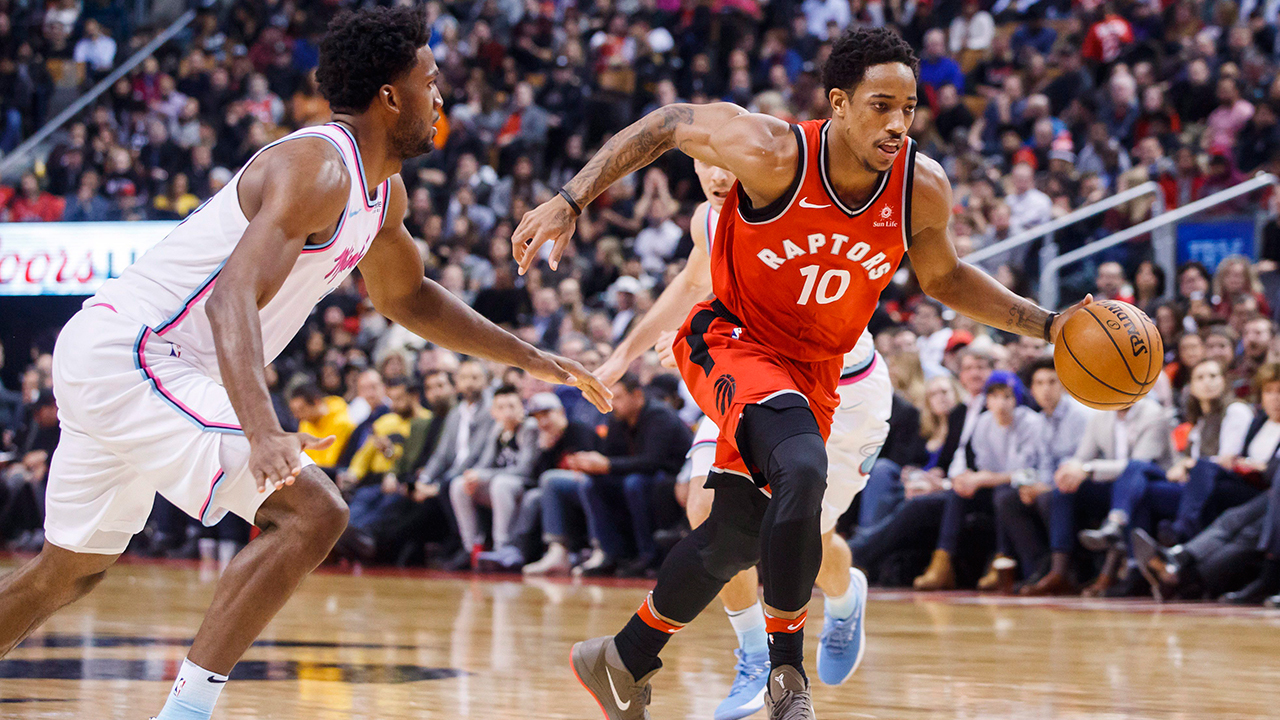 TORONTO — It was a little unusual watching the Toronto Raptors bench struggle in the second quarter Tuesday night. It had just been so long. The Raptors came in on a five-game win streak, and four of the team's starters hadn't seen the floor in a fourth quarter throughout. Toronto's bench wasn't just playing like one of the best second units in the NBA — it was one of basketball's best units period. Maybe they were due.
Either way, the Raptors finally needed their starters to play like, you know, starters. And that's what happened — DeMar DeRozan poured in 27, Kyle Lowry scored 22, and Serge Ibaka contributed 14 as Toronto topped the Miami Heat, 115-112.
For the first time since the end of January, Toronto's two all-stars — plus Jonas Valanciunas — had to play fourth quarter minutes. And they looked like they enjoyed it, as they piled on against the Heat and fought off a late comeback attempt. Of course, there was a small measure of revenge at hand.
You may recall the last time these two teams met, a 90-89 Miami win on January 9. It was a much different world. …read more
Source:: Sportsnet.ca
(Visited 3 times, 1 visits today)