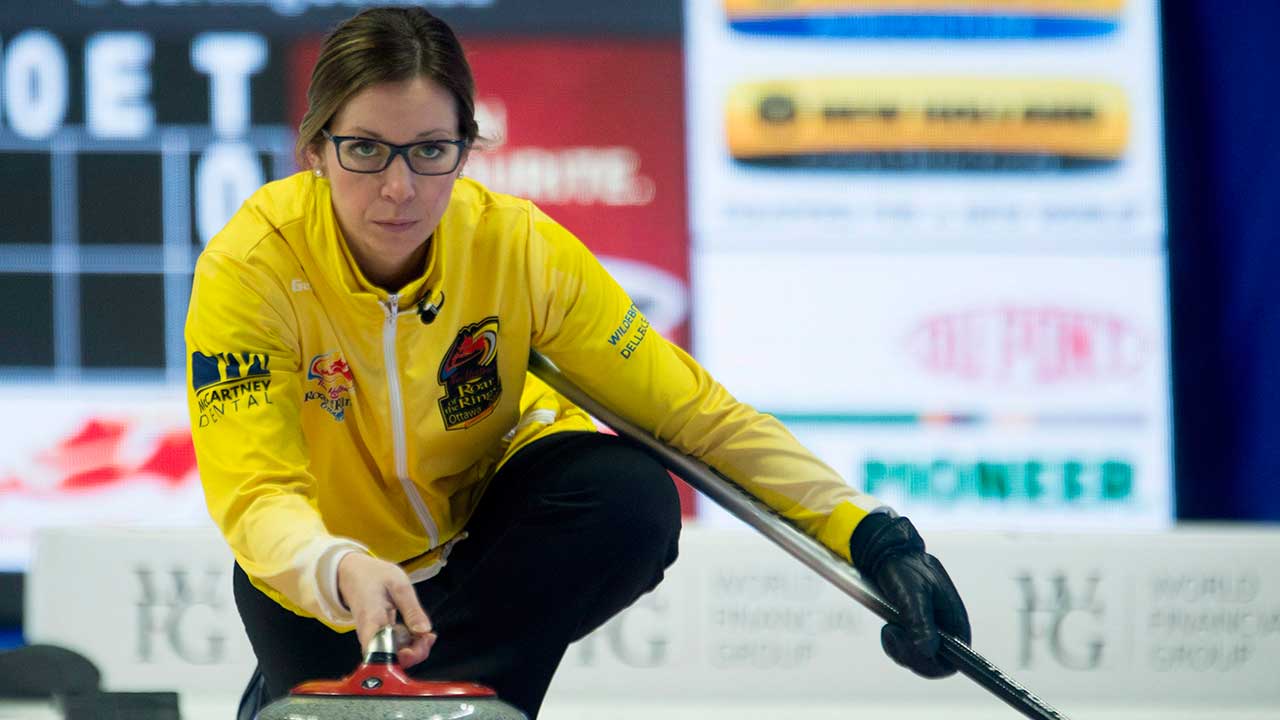 OTTAWA — Krista McCarville's Grade 5 class got to toss the books aside and focus on a TV set on Thursday afternoon so they could cheer their teacher on at Canada's Olympic curling trials.
And here's hoping the kids stayed late after school to catch that finish.
McCarville, the 35-year-old who says she has "a supply teacher at home battling my students" while she's in Ottawa battling for an Olympic berth, scored a huge 7-3 win on Thursday afternoon over the reigning Olympic champions, Jennifer Jones and her Winnipeg rink. The win brings McCarville to 4-2 with a double-header tomorrow on the final day of round-robin play at the Roar of the Rings, while Jones is 5-2 with one game left on the docket.
Both teams are in near must-win situations, now: Three losses may not be good enough to advance to Saturday's semifinal, or could force a tiebreaker.
McCarville got out to a good start Thursday, stealing one in the second end to take a 2-0 lead. In the fifth, Team McCarville jumped out to a 4-1 lead after scoring a deuce when Jones got only a piece of McCarville's shot stone.
Team Jones stole a single back in the seventh when McCarville missed …read more
Source:: Sportsnet.ca
(Visited 1 times, 1 visits today)