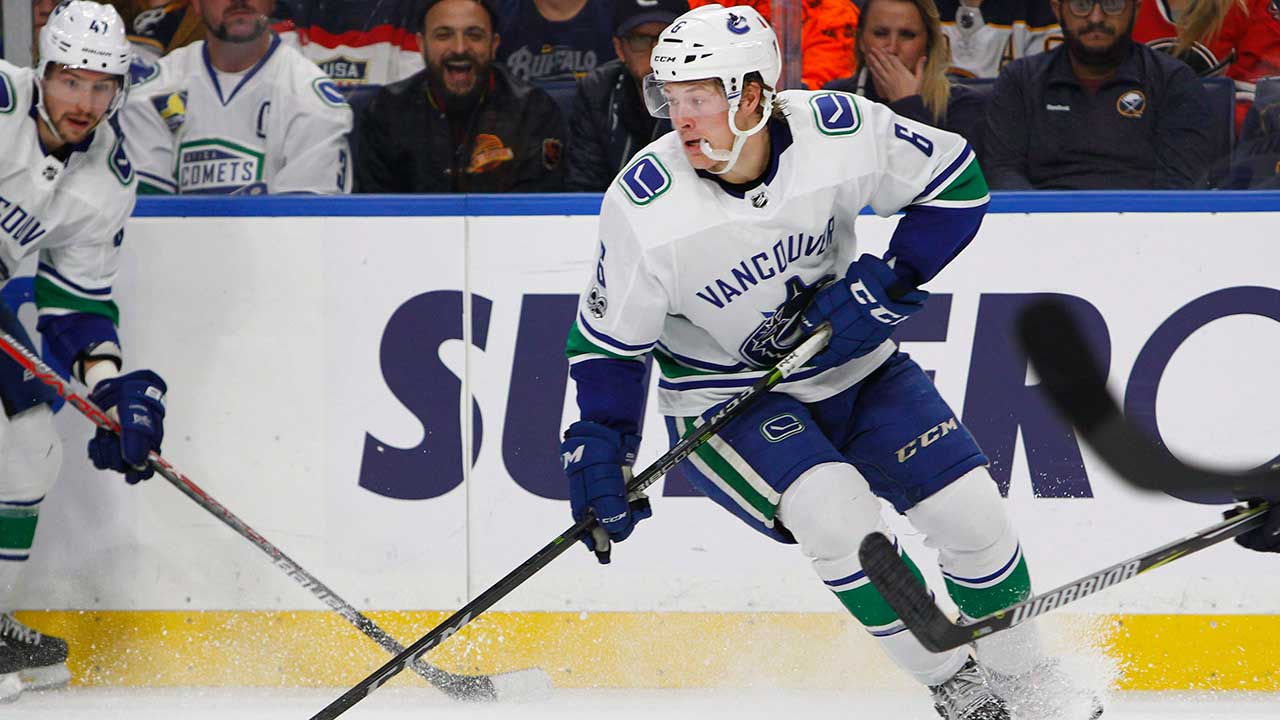 NEWARK, N.J. – Injured for the first time in the NHL, Troy Stecher worked relentlessly to get himself back after missing a month. The experience was new and challenging.
And what does he get asked when his sprained knee is healed and Stecher is ready to play: tell us about Brock Boeser.
That's the Vancouver Canucks' media world these days with Boeser, Stecher's buddy and former teammate at the University of North Dakota, riding a four-game goal-scoring streak and drawing rookie comparisons to Pavel Bure heading into Friday night's game against the New Jersey Devils.
"I told a lot of people he was a good player before he got here," Stecher, 23, said after the morning skate. "I don't think people kind of understood the aspect he brings to this team."
"College, it's one thing to do it. When you get here, it's another. Obviously, you're playing against better competition. But at the same time, you're playing with better competition. You have better linemates, guys that can find spots for you. He has a knack for scoring goals. He just has that ability to find that soft area. And if …read more
Source:: Sportsnet.ca
(Visited 1 times, 1 visits today)