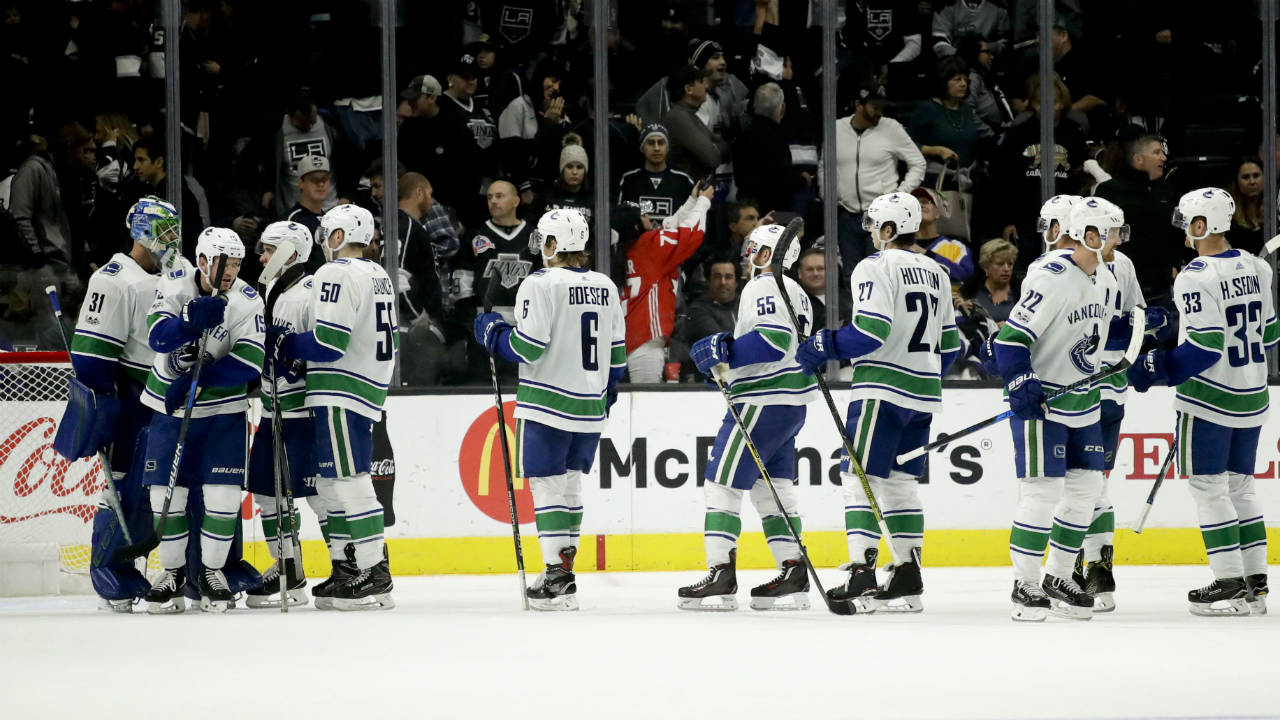 LOS ANGELES – On a night of surprise and debate regarding the Vancouver Canucks, the most unexpected sight was Swiss winger Sven Baertschi square-dancing as he entered the National Hockey League team's dressing room post-game.
"I'm trying to figure out my second language," Baetschi explained after scoring the winner in a remarkable 3-2 win against the Los Angeles Kings. "Chattahoochee? What does that mean? It kind of throws me off."
It's a country song by Alan Jackson – victory music following a game in which the Canucks trailed 2-0 after three minutes, then recovered their equilibrium and earned both points against a powerful opponent to salvage their California road trip.
Derek Dorsett, who has returned from career-threatening spinal surgery last season, fought Kings enforcer Andy Andreoff when Vancouver fell behind after only 23 seconds. Debate fighting among yourselves – it's a legitimate and serious discussion – but do not doubt the bracing effect Dorsett had on his teammates.
if ( "1" == true && 'undefined' !== typeof window.getIndexAds ) {
…read more
Source:: Sportsnet.ca
(Visited 4 times, 1 visits today)