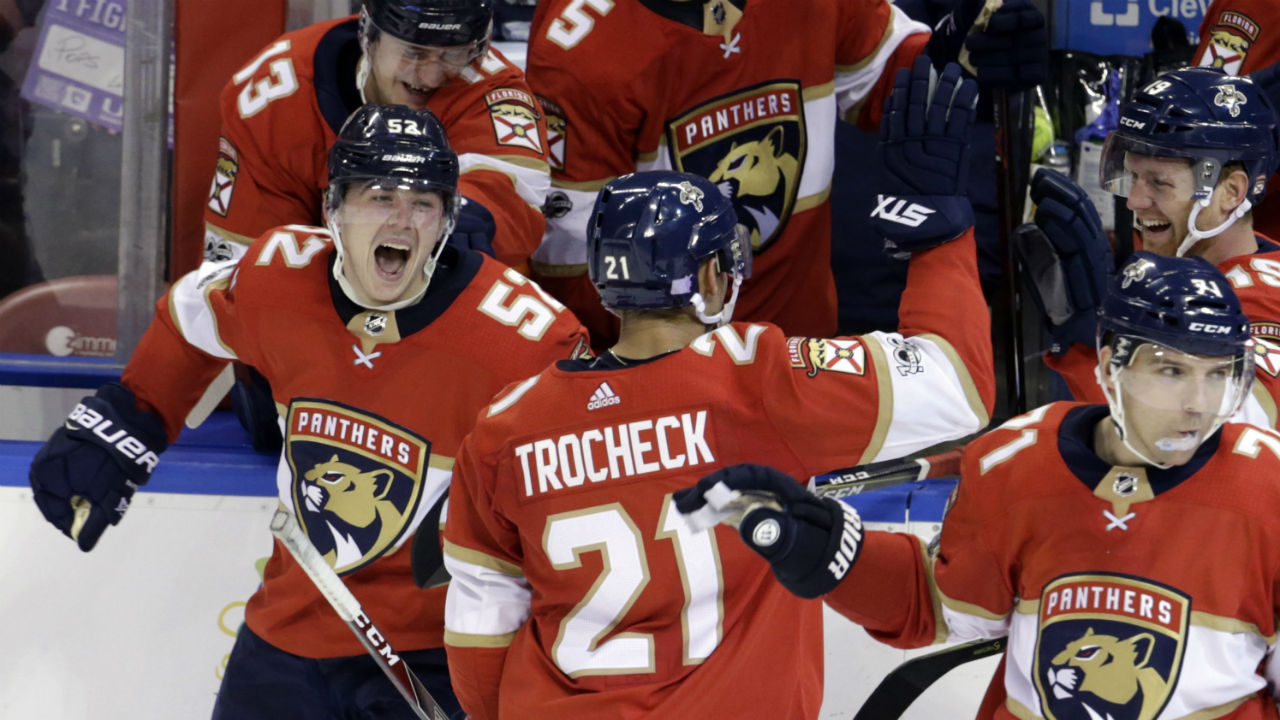 SUNRISE, Fla. — Jonathan Huberdeau had two power-play goals and Vincent Trocheck scored the winner in a shootout to lift the Florida Panthers over the Dallas Stars 4-3 on Tuesday night.
Aleksander Barkov scored in regulation and the shootout for the Panthers. Roberto Luongo stopped 40 shots, plus two more in the tiebreaker.
Jamie Benn had two goals for Dallas, and Remi Elie also scored. Tyler Seguin had a goal in the shootout.
Kari Lehtonen made 26 saves during his first start in four games. Alexander Radulov added two assists for the Stars and has at least one point in nine straight games.
Barkov tied the score 3-all when he redirected the puck behind Lehtonen from the left side of the crease with 17:05 left in the third.
Benn's second goal evened it at 2 after Luongo got caught behind the net trying to clear. Radulov grabbed the loose puck and passed from behind the goal line to Benn in the right circle. He put the puck in the open net at 10:56 of the second.
Elie gave the Stars a 3-2 …read more
Source:: Sportsnet.ca
(Visited 1 times, 1 visits today)