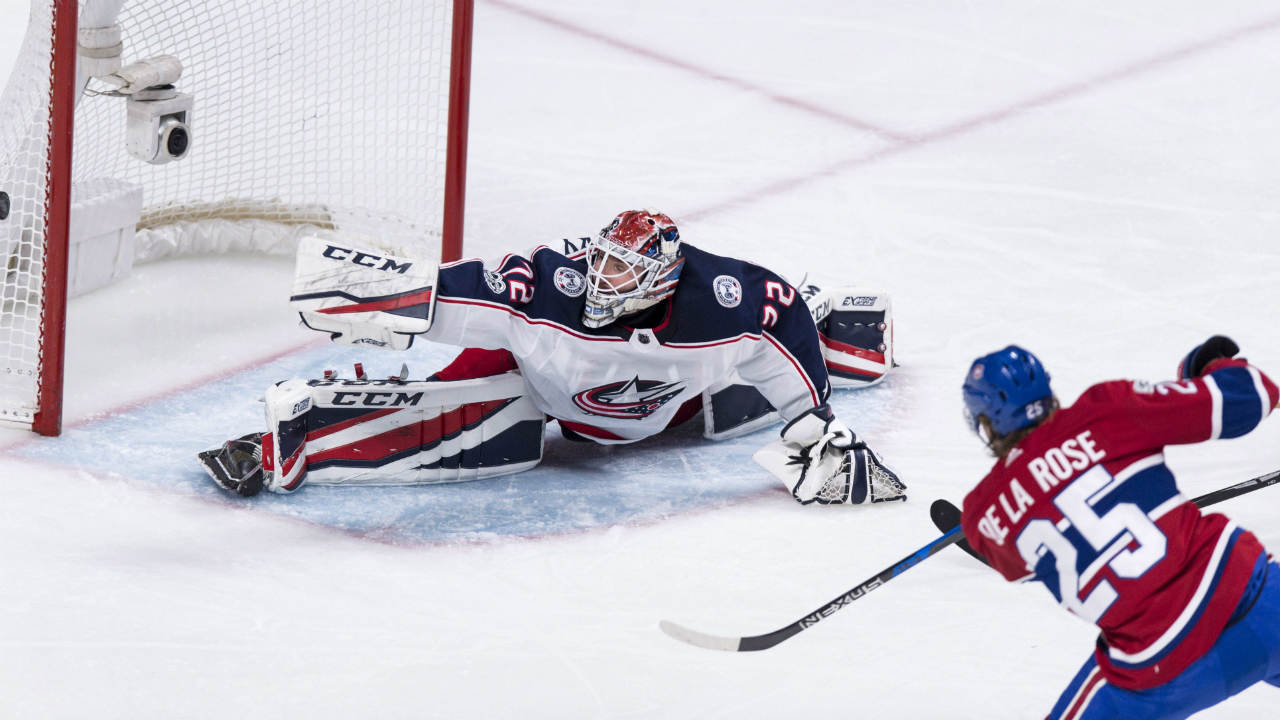 MONTREAL — Paul Byron stole the puck from Seth Jones and broke away short-handed.
He shifted to the middle of the slot, slipped the puck to his backhand, pushed it back to his forehand, and shot it into Sergei Bobrovsky's sliding pad. Then he picked up his own rebound and went for another round at a scoring chance before the play ended.
Frustrated, Byron skated over to the Canadiens bench, slammed the door behind him, slammed his stick over the dasher and then took his helmet off and tried to smash it to pieces.
if ( "1" == true && 'undefined' !== typeof window.getIndexAds ) {
var so = {preroll:{1:{1:{siteID:191888},2:{siteID:191889}}}};
adServerUrl = window.getIndexAds( 'http://pubads.g.doubleclick.net/gampad/ads?sz=640×360&iu=%2F7326%2Frogers.broadcast%2FSportsNet.Sportsnet%2FVideo&ciu_szs=300×250&impl=s&gdfp_req=1&env=vp&output=vast&unviewed_position_start=1&ad_rule=1&vid=5646768299001&cmsid=384', so, permalink);
} else {
adServerUrl = "http://pubads.g.doubleclick.net/gampad/ads?sz=640×360&iu=%2F7326%2Frogers.broadcast%2FSportsNet.Sportsnet%2FVideo&ciu_szs=300×250&impl=s&gdfp_req=1&env=vp&output=vast&unviewed_position_start=1&ad_rule=1&vid=5646768299001&cmsid=384";
}
$el.after( unescape("%3Cscript src="" + (document.location.protocol …read more
Source:: Sportsnet.ca
(Visited 3 times, 1 visits today)