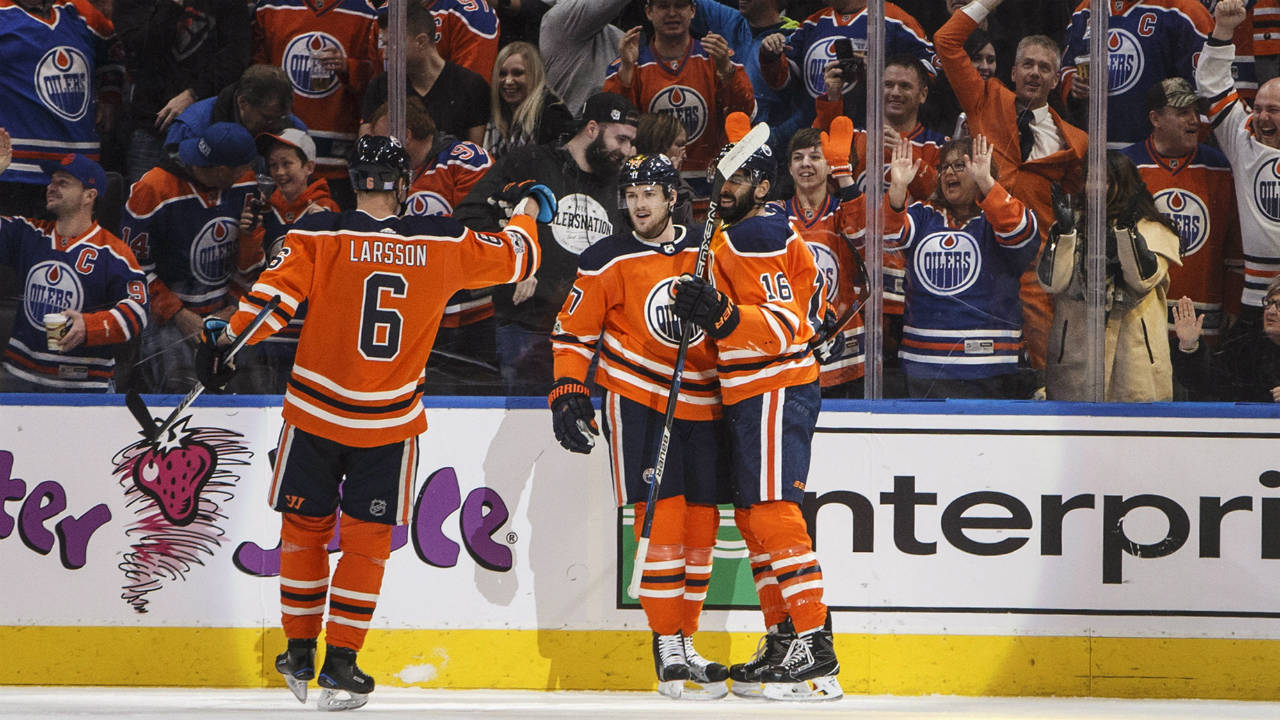 This is what they refer to as reverting to the mean.
The Vegas Golden Knights, who began their maiden voyage by winning eight of their first nine games, are now 10-6-1. And the Edmonton Oilers, a team that inexplicably became the lowest scoring team in the National Hockey League this season, had their first eight-goal night of the year in an 8-2 blowout over Vegas.
"It's so nice," began Oscar Klefbom, who opened the scoring with the Oilers' first short-handed goal of the season. "We've had a lot of tight, one-goal games. It's nice to see some of the players who usually don't score a lot get some points tonight. I heard that 13 guys had at least a point for us tonight.
"It was nice to get some results, especially on special teams. Let's hope we can build on this."
These Oilers may be Cup contenders, or maybe they're closer to the team that dug itself that giant hole with their poor start. But a shooting percentage of 6.3 per cent heading into the game simply had to go north, as did a home record that now stands at just 4-6-0 after …read more
Source:: Sportsnet.ca
(Visited 2 times, 1 visits today)