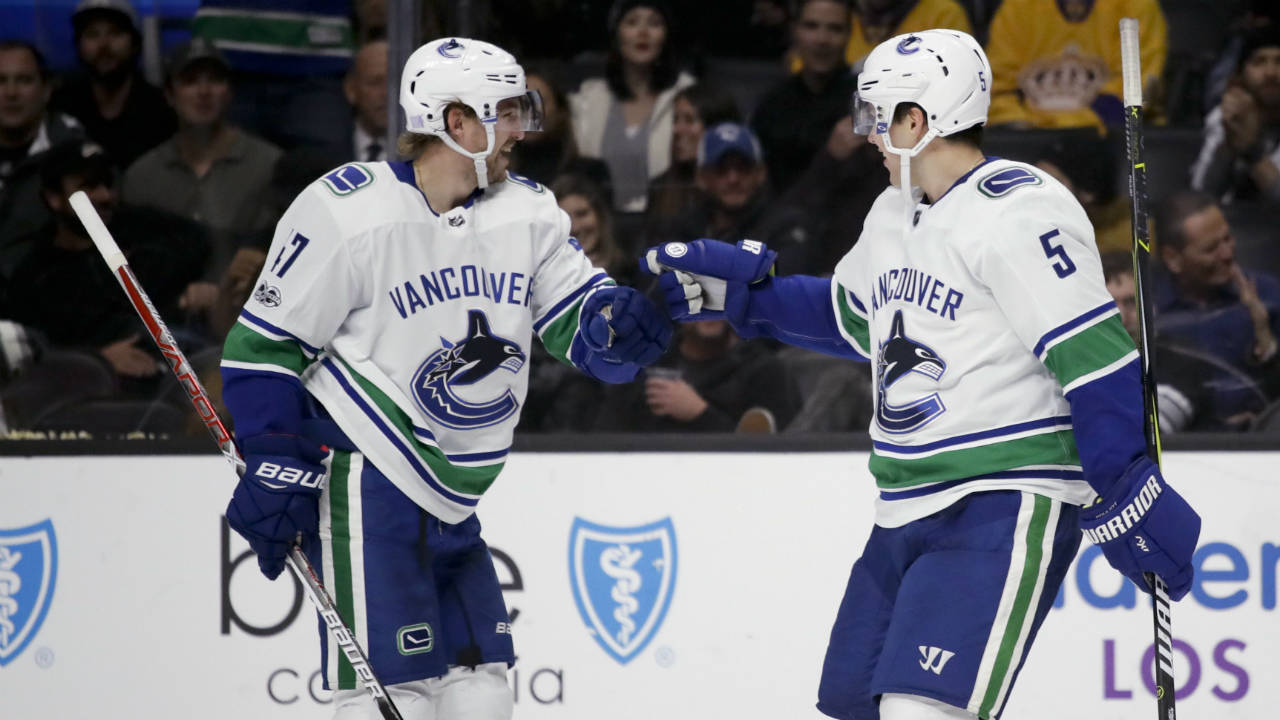 LOS ANGELES — Sven Baertschi scored the tiebreaking goal on a power play early in the third period and the Vancouver Canucks wrapped up a four-game road trip by sending the Los Angeles Kings to their third consecutive loss, 3-2 on Tuesday night.
Henrik Sedin and Bo Horvat scored second-period goals for the Canucks, who had lost two straight and five of seven. Anders Nilsson overcame a rough start to make 30 saves in his first appearance since Oct. 26 as Vancouver knocked off the Pacific Division leaders.
Tanner Pearson scored in the opening minute and Anze Kopitar extended his point streak to nine games with a power-play goal moments later for the Kings, who hadn't lost three straight since Feb. 16-19.
Jonathan Quick stopped 24 shots, but Los Angeles remained winless three games into a five-game homestand after blowing a two-goal lead against the inconsistent Canucks.
Vancouver was 2 for 21 on the power play over its past six games before improbably scoring twice against the Kings, who had the NHL's best penalty-killing percentage entering the game. Horvat scored the tying goal on a power play late in the second period.
Source:: Sportsnet.ca
(Visited 4 times, 1 visits today)