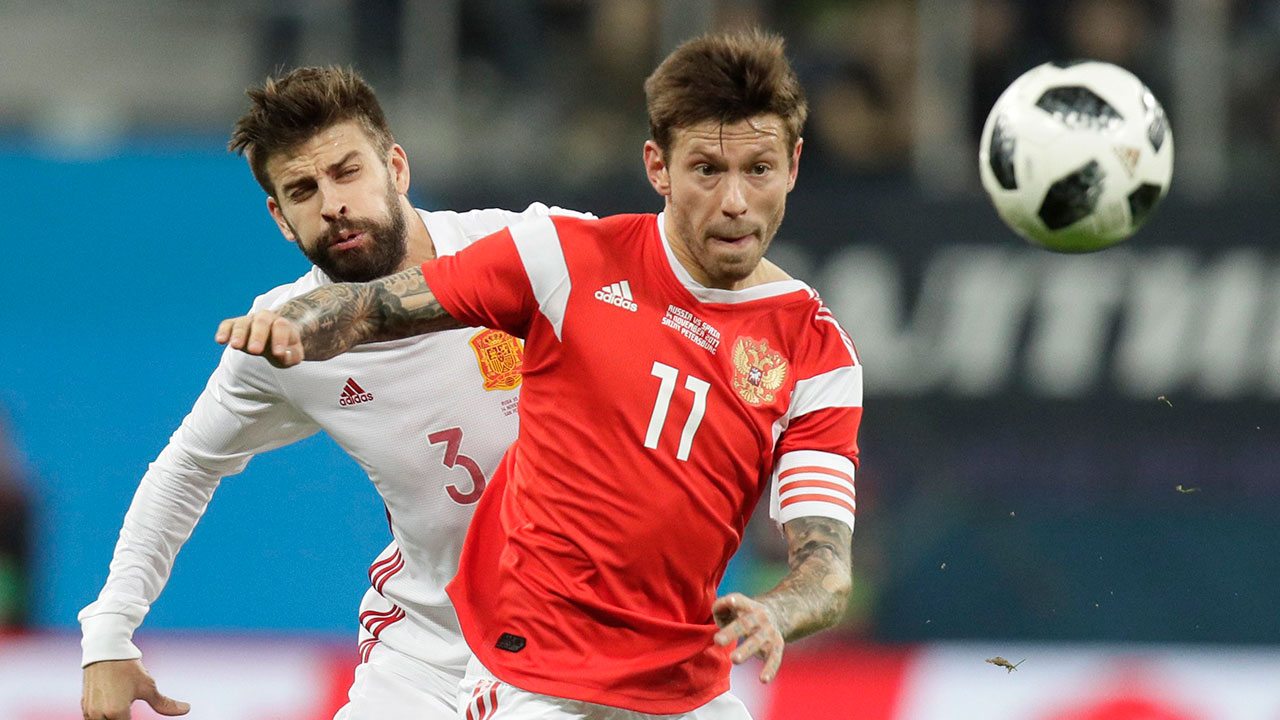 ST. PETERSBURG, Russia — Sergio Ramos scored twice from the penalty spot as Spain drew 3-3 with Russia in a friendly on Tuesday.
Grit and some fine individual skill from striker Fyodor Smolov brought Russia back from 2-0 down to earn a draw which will boost morale after a tough year for the 2018 World Cup hosts.
Spain finishes 2017 unbeaten, but looked uneasy in defence as its seven-game win streak ended in humid conditions under the roof at the St. Petersburg Stadium.
Jordi Alba gave the Spain the lead in the ninth minute with a header, just after Smolov had missed a good chance at the other end.
Ramos added some lunges to his penalty warmup in a successful bid to throw goalkeeper Andrei Lunyov for his 35th minute penalty, awarded after a hotly disputed handball call.
Russia made it 2-1 when Smolov beat Girard Pique and scored in the 41st, and the Russian equalized in the 51st with Alexei Miranchuk's effort on the rebound.
Spain responded almost immediately with another Ramos penalty after he was brought down by Georgy Dzhikiya. …read more
Source:: Sportsnet.ca
(Visited 3 times, 1 visits today)