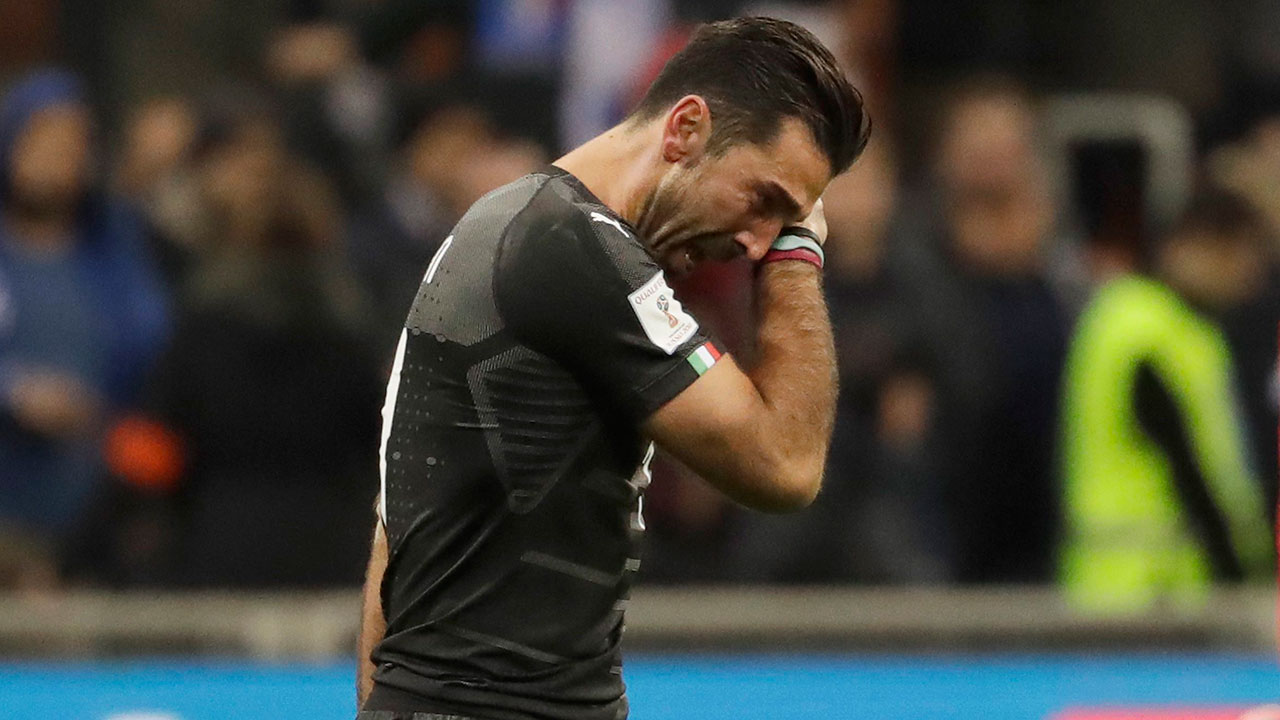 Sweden cried tears of joy. Italy just cried.
For the first time since 1958, Italy's men's soccer team failed to qualify for a World Cup after a 0-0 draw with Sweden in the second leg of their playoff Monday. Sweden won 1-0 on aggregate.
Not only will Italy be onlookers when the World Cup heads to Russia in 2018, but failing to qualify means legendary Italian goalkeeper Gianluigi Buffon has represented his country for the last time. The 39-year-old confirmed his retirement from international football after the game.
"I'm not sorry for myself but all of Italian football," an emotional Buffon said while fighting through tears after the game. "We failed at something which also means something on a social level. There's regret at finishing like that, not because time passes.
"Those who've played know how hard these matches are. We weren't able to express ourselves at our best. We lacked the composure to score. Play-offs are decided by episodes and they went against us but you can understand that when you're at fault."
if ( "1" == true && 'undefined' !== typeof window.getIndexAds ) {
…read more
Source:: Sportsnet.ca
(Visited 5 times, 1 visits today)