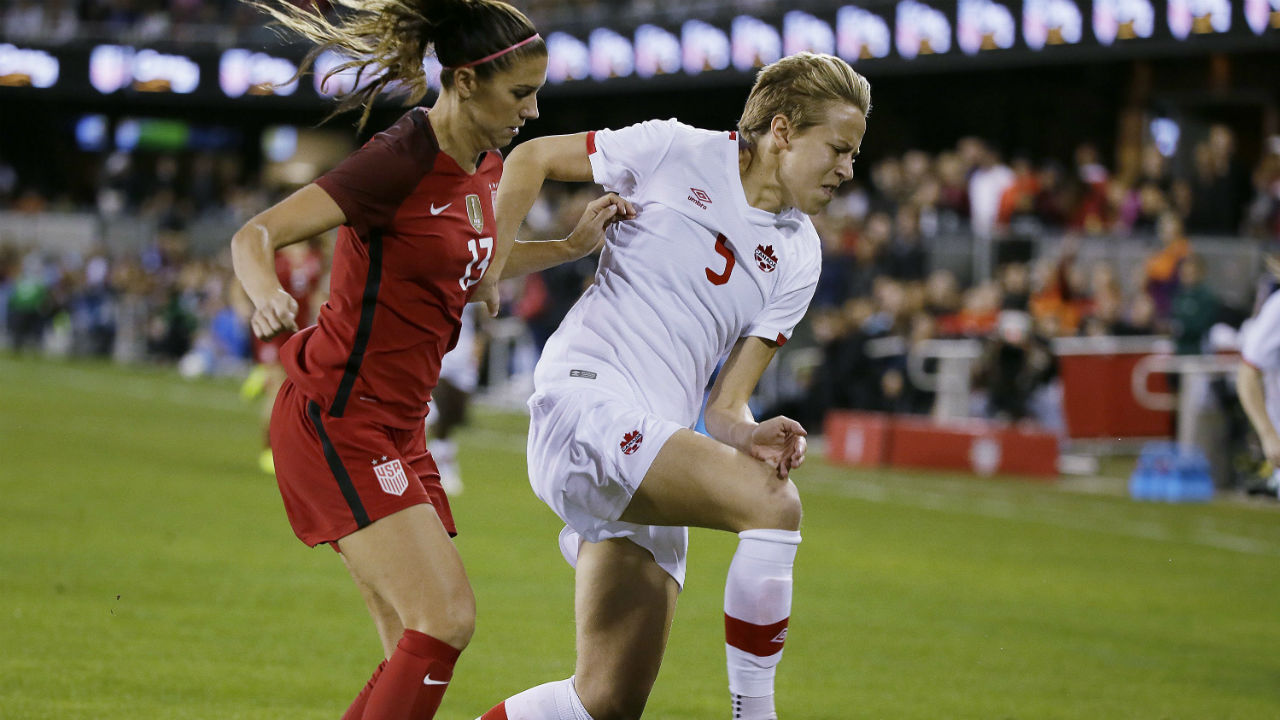 SAN JOSE, Calif. — Alex Morgan scored the go-ahead goal in the second half as the United States downed Canada 3-1 on Sunday in a women's soccer friendly.
Julie Ertz and Carli Lloyd also scored for the U.S. in front of an announced crowd of 17,960 at Avaya Stadium.
Janine Beckie found the back of the net for the Canadians.
The match was the second of a two-game series between the top-ranked Americans and No. 5 Canada, with the two nations playing to a 1-1 draw Thursday in Vancouver.
The Canadians are now 3-48-7 all-time against the U.S., with their last win coming all the way back on March 11, 2001. Canada is 0-28-6 against the Americans since that victory.
The Americans had 61 per cent possession in the first half, 58 per cent overall, and the only two shots on target in the opening 45 minutes.
They also earned five corners, compared to zero for Canada, and made good on one of them when Megan Rapinoe put the ball into the box for Ertz to head home in the 11th minute …read more
Source:: Sportsnet.ca
(Visited 4 times, 1 visits today)