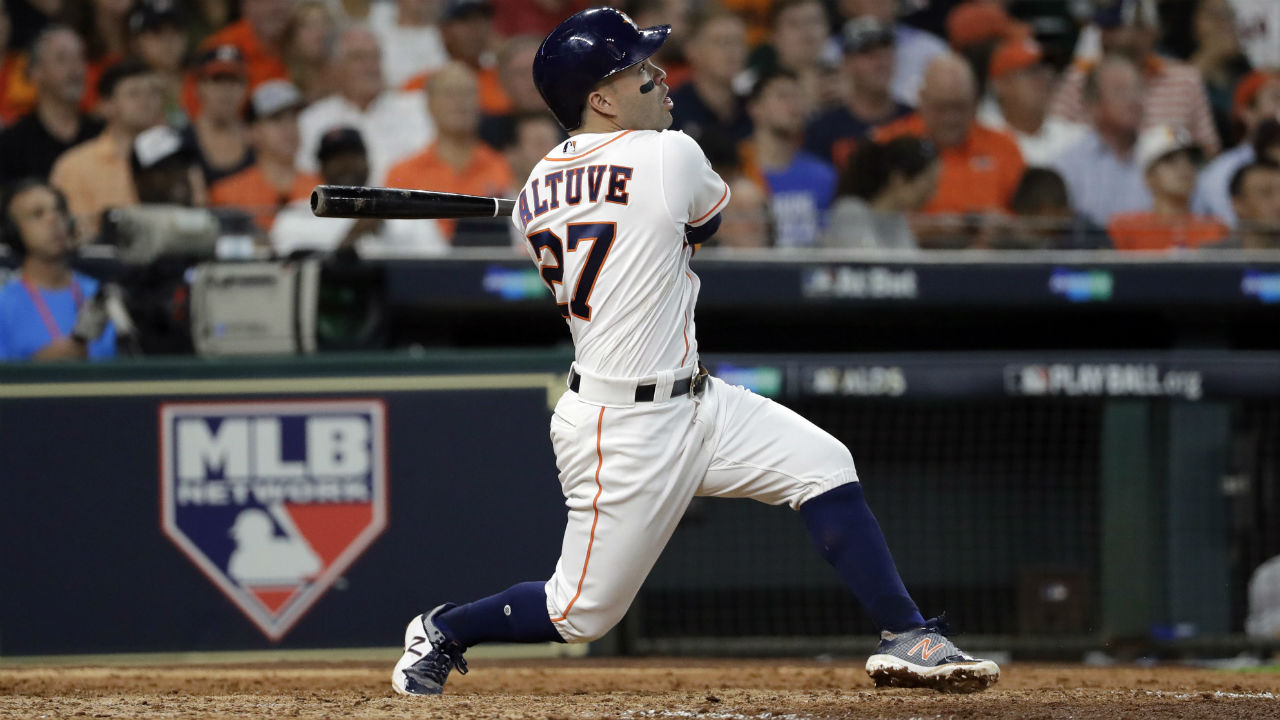 When the American League Championship Series begins Friday, these six players will be among the potential difference-makers worth watching…
Jose Altuve, 2B, Houston Astros
He was one to watch going into the ALDS and after after going 8-for-15 with a .632 on-base percentage and just two strikeouts in four ALDS games against the Boston Red Sox he'll be one to watch going into the World Series if the Astros win this series.
He and Aaron Judge have been at the forefront of the AL Most Valuable Player debate all season long and now that debate will be carried out against the backdrop of the post-season, which is kind of how it should be, no?
A word of warning: Yankee Stadium has not been kind to Altuve. His career average there is third-worst among all AL ballparks. However, he tattoos Game 1 starter Masahiro Tanaka and Sonny Gray.
Aroldis Chapman, RP, New York Yankees
He can throw 102 m.p.h. to close out games but he's going to have to be at his very best against an Astros team that feasts on fastballs. As friend …read more
Source:: Sportsnet.ca
(Visited 3 times, 1 visits today)