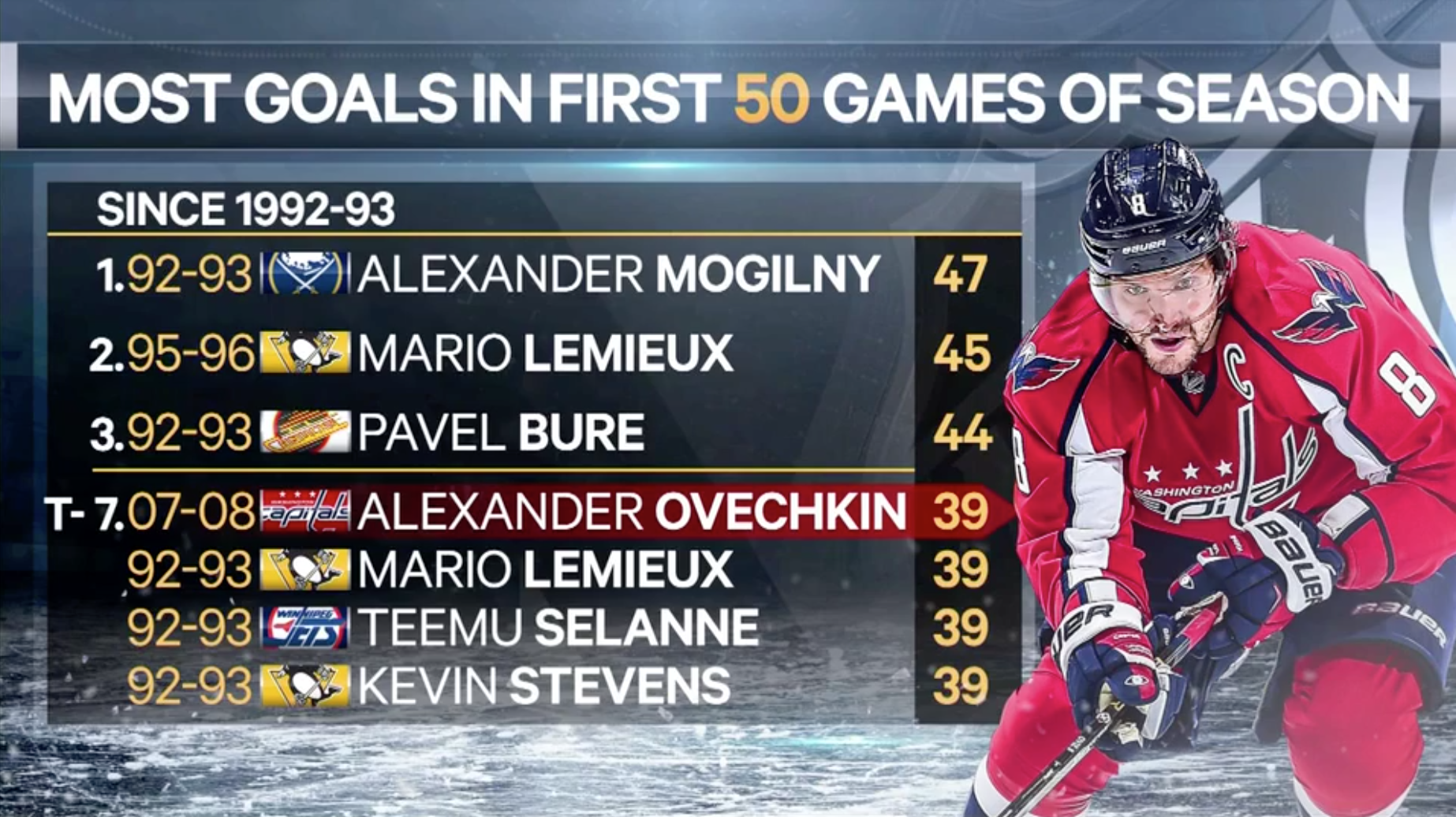 Just a few games into the season, there have been some incredible individual performances, most of which will not continue and certainly not keep pace over the 82-game season. Naturally, this will lead to some overreactions, but we need to keep in mind that goal totals will likely fall as defences tighten up, and some of those players (hello Nail Yakupov) having unpredictable starts will begin to fade.
With all that said…could Alex Ovechkin score 50 goals in 50 games!?
The Washington Capitals sniper is off to a torrid start with eight goals in his first four games, a pace of 164 goals that certainly will not be maintained. But coming off a "down" 33-goal season after which his conditioning and dedication were questioned, all indications are that he's returned a more motivated player.
"You can see maybe he's more hungry. I can see this in his eyes," Evgeny Kuznetsov, Ovechkin's new centre, told the Washington Post's Isabelle Khurshudyan.
Ovechkin has rebounded from a low-30s goal scoring season before. In 2010-11 he scored just 32 and followed it up with 38 in 2011-12. At that time there were people wondering if the decline …read more
Source:: Sportsnet.ca
(Visited 1 times, 1 visits today)