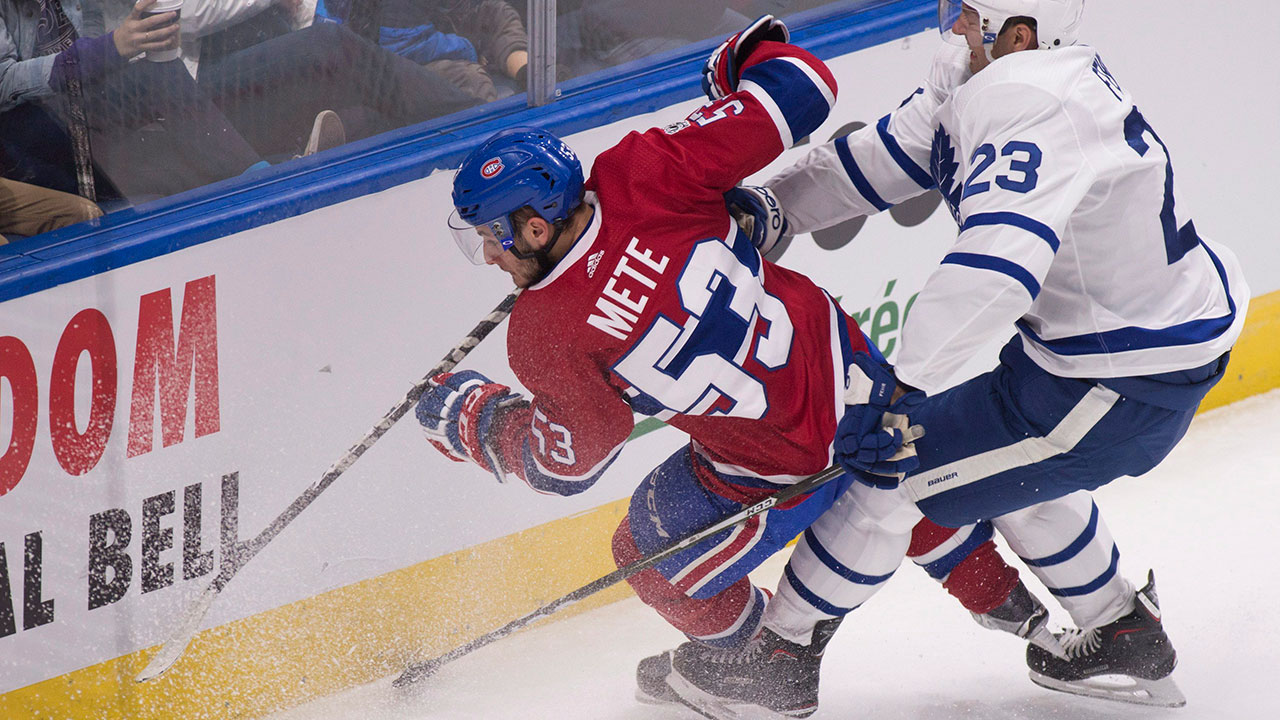 BROSSARD, Que. — When 19-year-old Victor Mete was asked on Wednesday if he'd experienced an overwhelming moment in one of his first four NHL games with the Montreal Canadiens, he laughed and shook his head.
"No, I don't think so," the defenceman said. "I think it's been pretty good so far."
It's an answer that probably serves as the biggest justification for Mete's claim to the job he's currently holding on the Canadiens' blue line — the one he appears poised to keep.
Through the early part of this season he's faced off against some of the NHL's most elite players in Buffalo's Jack Eichel, Washington's Alex Ovechkin, Evgeny Kuznetsov and Nicklas Backstrom, New York's Rick Nash, and Chicago's Jonathan Toews and Patrick Kane, and he hasn't appeared fazed by any of that for even a second.
Mete's averaging over 18 minutes per game, playing alongside No. 1 defenceman Shea Weber, and he's thriving under the spotlight that shines particularly bright in a hockey-mad market like Montreal.
"He's handled himself really well," said Canadiens …read more
Source:: Sportsnet.ca
(Visited 6 times, 1 visits today)