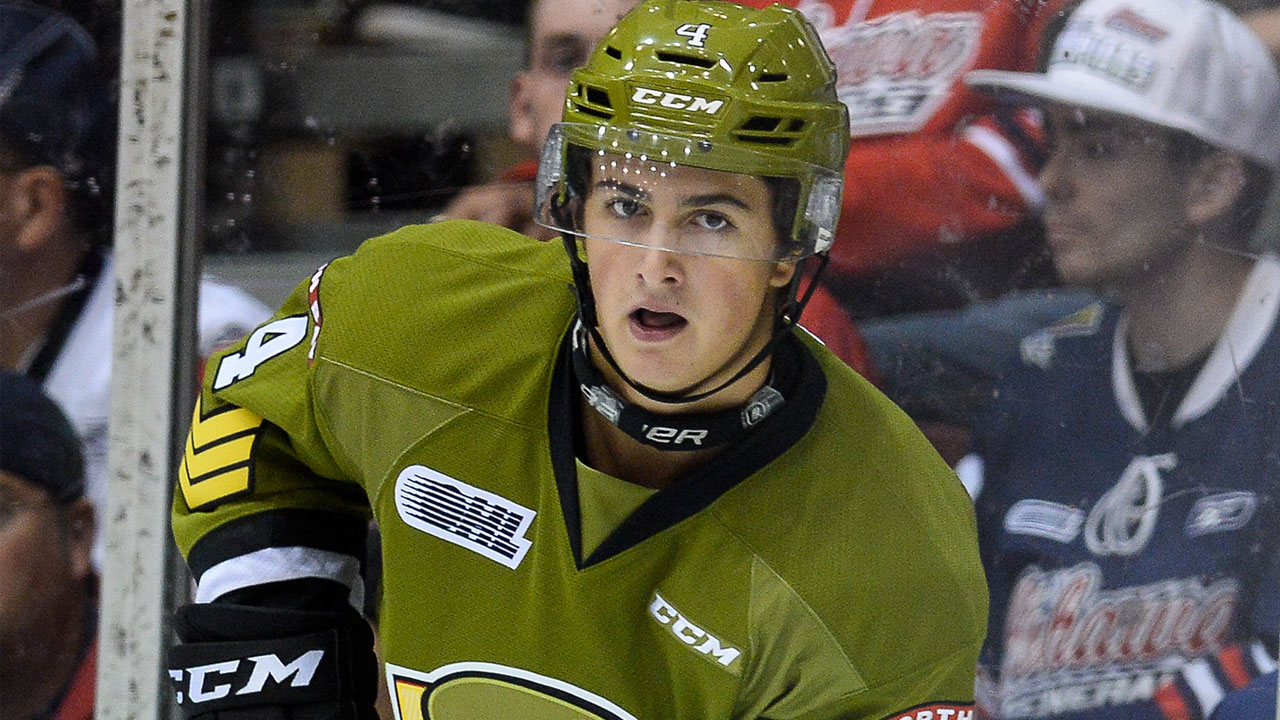 SUDBURY, Ont. — Luke Burghardt scored a hat trick and added an assist as the North Bay Battalion rallied past the Sudbury Wolves 6-5 on Sunday afternoon in Ontario Hockey League action.
Burghardt had winner at 19:56 of the third period as North Bay scored five times in the final frame.
Cam Dineen, Brady Lyle and Daniil Vertiy rounded out the attack for the Battalion (2-0-0).
Michael Pezzetta struck twice with Nolan Hutcheson, Shane Bulitka and David Levin also chipping in for the Wolves (0-2-0).
Mat Woroniuk combined with Julian Sime for 21 saves for North Bay. Jake McGrath turned aside 37 shots for Sudbury.
The Battalion went 1 for 5 with the man advantage and the Wolves were 0 for 3.
—
SPITFIRES 4 STORM 0
WINDSOR, Ont. — Michael DiPietro stopped all 30 shots he faced as the Spitfires shut out Guelph.
Mathew MacDougall, Aaron Luchuk, Luke Kutkevicius and Igor Larionov scored for the Spitfires (3-0-0).
Anthony Popovich turned aside 24 shots for the Storm (0-1-1).
Source:: Sportsnet.ca
(Visited 2 times, 1 visits today)