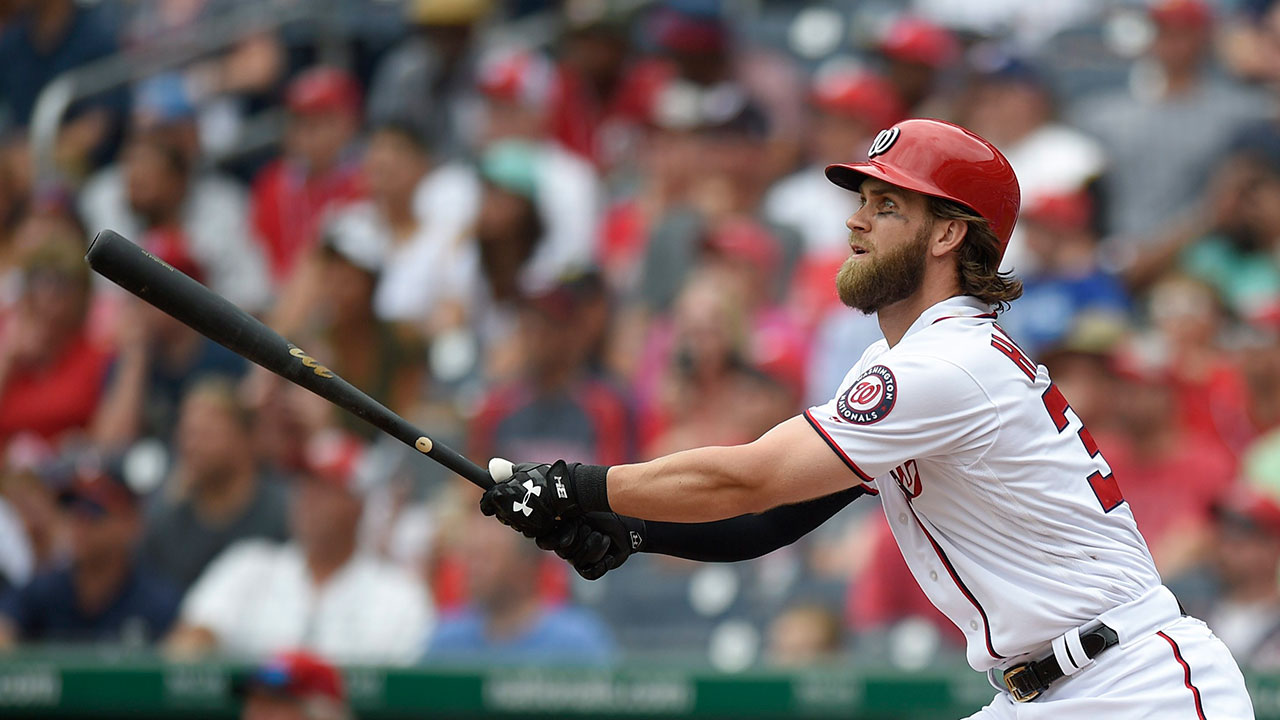 NEW YORK — Bryce Harper could come off the disabled list and return to the Washington Nationals' lineup Monday night in the opener of a three-game series at Philadelphia.
"We're still trying to make up our minds," manager Dusty Baker said after Sunday's victory over the New York Mets. "So I will let you know (Monday)."
Harper has been sidelined with a bone bruise in his left knee since slipping on a wet base while running out a grounder Aug. 12. Before getting hurt, the star slugger was batting .326 with 29 home runs and 87 RBIs in 106 games.
"When you put his bat in the lineup, man our lineup is scary," Nationals pitcher Max Scherzer said. "We can score runs with the best of them. Now we are all kind of looking forward to him getting back as soon as possible."
Washington has already clinched the NL East title and home-field advantage in a best-of-five Division Series that will begin Oct. 6. But there's only a week left in the regular season for Harper to test his knee and get comfortable at the …read more
Source:: Sportsnet.ca
(Visited 5 times, 1 visits today)