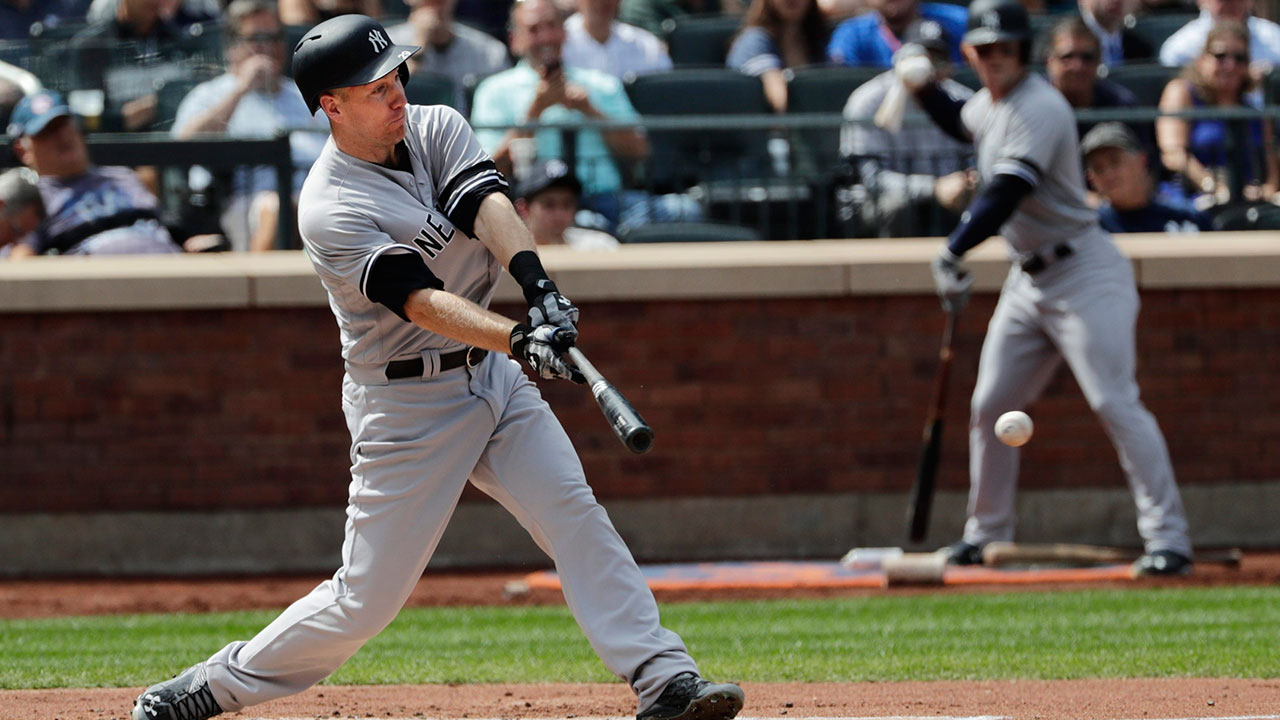 NEW YORK — A disappointed Jaime Garcia didn't say a word to manager Joe Girardi when he was removed one out shy of qualifying for his first win with the Yankees, and New York beat the Tampa Bay Rays 3-2 Wednesday to take two of three games in a series moved from Florida to Citi Field because of Hurricane Irma.
Garcia was ahead 3-1, retired the first two batters of the fifth and allowed Lucas Duda's check-swing, opposite-field single to left. The 31-year-old left-hander did not look at Girardi when the manager came to the mound, and Garcia muttered to himself when walking to the dugout. After Chad Green retired Evan Longoria on a flyout, Girardi had a conversation with Garcia in the dugout, with the manager doing almost all the talking.
Garcia is 0-2 in six starts since the Yankees acquired him from Minnesota. Making his first appearance since Aug. 30, he allowed one run and five hits in 4 2/3 innings, giving up a leadoff homer to Kevin Kiermaier in the third.
Girardi took out CC Sabathia after 4 1/3 innings with a 5-1 lead …read more
Source:: Sportsnet.ca
(Visited 4 times, 1 visits today)