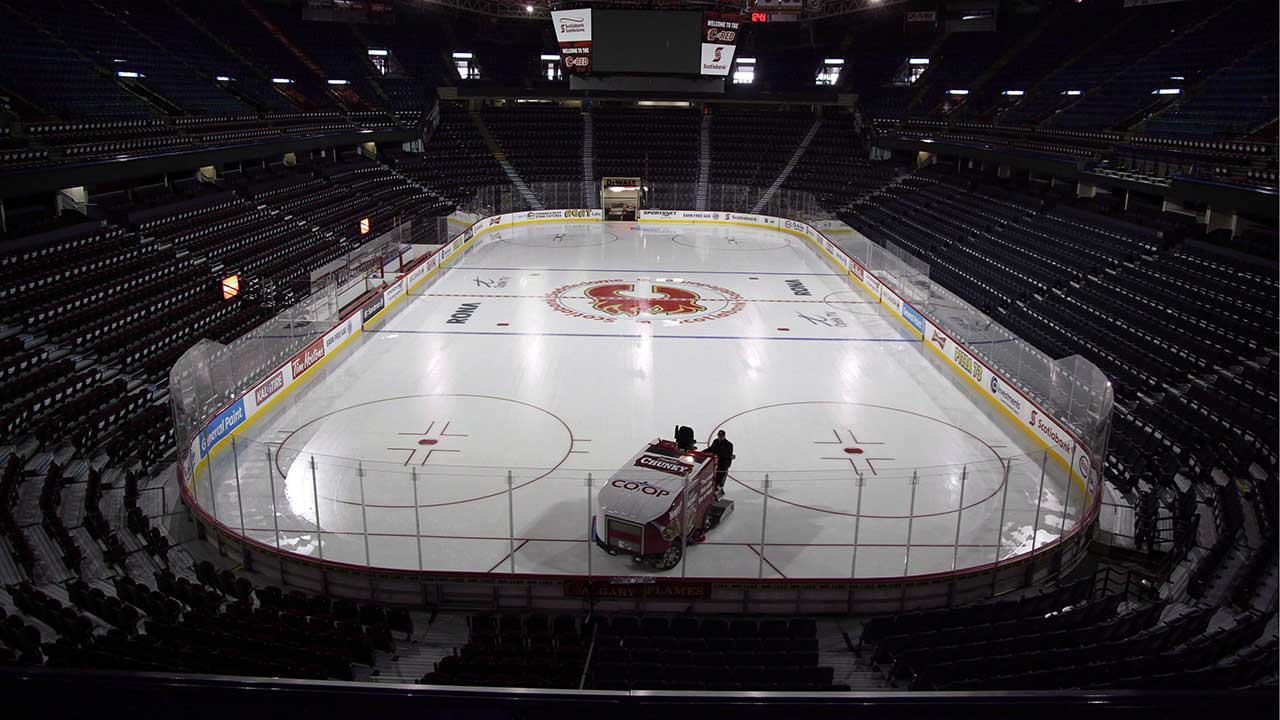 Lucas Meyer, Jason Markusoff and Mike Lumsden
Calgary Mayor Naheed Nenshi defended the offer the city was willing to make on a new hockey arena with the Calgary Sports and Entertainment Corporation, a day after the Flames announced they were ending negotiations.
"The city has a very fair offer on the table, I think one that many Calgarians will see, most Calgarians will see as eminently reasonable," he said Wednesday. "There is another offer on the table that most Calgarians will see as eminently unreasonable.
Before Nenshi spoke to media, Calgary city council voted 8-4 to authorize Nenshi to release details from arena negotiations; details Nenshi said would be made public in the coming days.
Sources tell Rogers Media the Flames sourced the cost of an arena at Victoria Park at roughly $500 million, while the City pegged it at roughly $600 million.
It's a similar cost to Rogers Arena in Edmonton, which totaled just under $614 million.
The city offered to pay one-third of the cost, which would have to be repaid, while a ticket surcharge would pay for another third and the final third by the CSEC, sources said.
One source also said the Flames wanted the building property tax and rent free, a …read more
Source:: Sportsnet.ca
(Visited 1 times, 1 visits today)