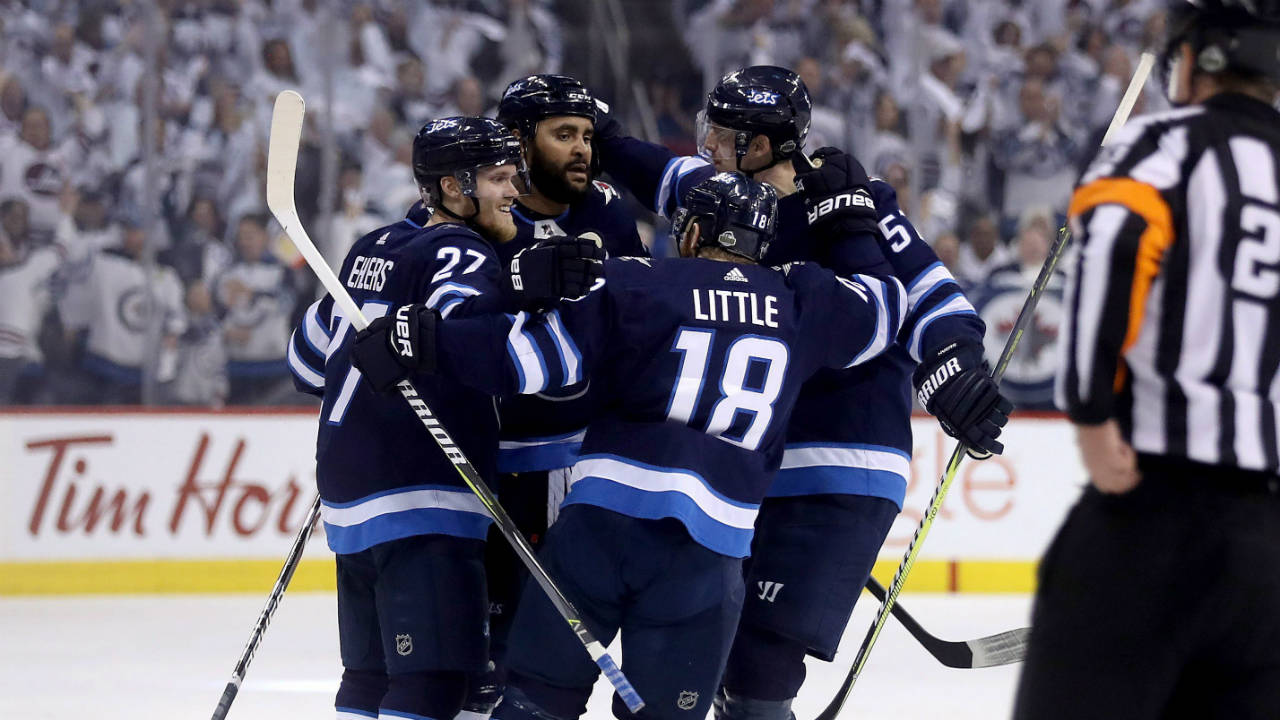 Schools's out for the Winnipeg Jets. That means the report card is in.
Sure, the Jets overachieved this spring, getting more out of the roster than most thought they would. Great.
But let's break that down a bit. Did the depth guys deliver? What if Bryan Little and Mathieu Perreault had scored more than once? What if Jacob Trouba had been better in the O-zone? Would that have changed things?
What happened to Paul Stastny in Round 3? Was Connor Hellebuyck really better than the other guy, all spring long?
Here are some final grades. Have a great summer!
Blake Wheeler: A+
The Jets captain was exactly that: An unselfish, productive, tone-setting veteran who gave his younger teammates a template they could follow from Game 1 of Round 1 through to the final game of Round 3. His 18 assists are a playoff-high this spring, after Wheeler tied atop the NHL with 68 regular-season assists. You simply could not ask for more from Wheeler than what he gave the Jets during this run.
Mark Scheifele: A+
The next Jets captain was Wheeler's right hand this spring, and he too leads the playoffs with 14 goals through three rounds. …read more
Source:: Sportsnet.ca